Costco Flyer & Costco Sale Items for Aug 31 – Sep 6, 2020, for BC, AB, SK, MB
Location: Willingdon, BC Costco Warehouse
Hi Everyone,
There were lots of items on sale this week!
Last Friday, I purchased the Le Creuset Shallow French Oven as well as the Winix 3 Stage Air Purifier.  I've been really happy with both purchases. Winix 3 Stage Air Purifier has included HEPA and Carbon Filters that should last 2 years.  You can also purchase replacements easily on Amazon. The Le Creuset Shallow French Oven looks and cooks as advertised.
I've just extended the FOUNDERS discount until the end of the week! The last day to sign up with the founders discount will be Sunday, September 6, 2020.  After this, I'll be increasing the price permanently to reflect some of the new features that will be showing up on the blog!
Thanks to everyone to has signed up!  On top of the blog redesign, we've have some really exciting plans for members including product searches, product notifications – even notifications for past purchases if they go on sale!  The more people who sign up, the faster I can implement these new features.
Most of these new advanced features will only be available to Early Access Members, so if you want to grandfather your annual membership to the blog, make sure to sign up before August 31, 2020. Use the discount code: "FOUNDERS" to activate the discount.
Happy Shopping!
I have re-opened the "FOUNDERS" discount for the Early Access to the blog.  The Early Access gives you access to the Monday posts on Monday afternoon instead of Tuesday Morning at a cost of $19.97 for one year (52 weeks).  You will also have the option of signing up for a new customizable mailing list so you can choose to the updates you want.  If you decide to purchase an Early Access Membership and use the discount code "FOUNDERS" before 2020-08-31, you will get $10 off your annual membership AND have that rate grandfathered forever!
Once you have signed up, to get the early pictures, just use your username and password at the following login: http://cocowest.ca/cocologin  When you are signed in, you will be able to see the pictures as soon as they are published on Monday!
If you don't sign up for Early Access, no problem!  The blog is still free and will be available to everyone on Tuesday Morning at 5:00AM Pacific time.
Go here for the latest Costco Coronavirus updates: https://www.costco.ca/coronavirus-response.html
If you live in BC, you can see the Covid-19 Safety Plan (British Columbia): https://www.costco.ca/bc-safety-plan.html
Stay safe and remember to wash your hands with soap and water often!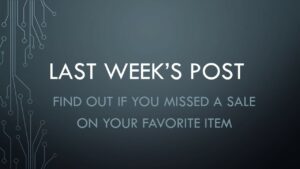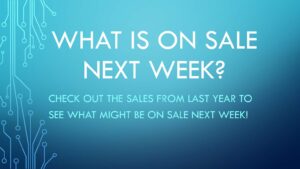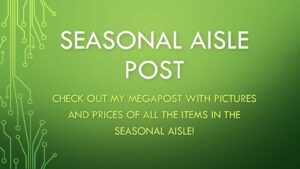 Costco Flyer for Aug 31 – Sep 6, 2020, for BC, AB, SK, MB

Costco Sale Items for Aug 31 – Sep 6, 2020, for BC, AB, SK, MB
CLICK THE LINK BELOW  to see the flyer sales for September and October