Costco Flyer & Costco Sale Items for Sep 9-15, 2019 for BC, Alberta, Manitoba, Saskatchewan
This Week's Location: Port Coquitlam Costco
Hi Everyone!
First of all, congratulations to all the winners of the Facebook contest to celebrate 110,000 followers!  It was really nice to see all the nice comments that people left.  The winners are: Ann Yamashita, Fareen Rajabali, Leah Bock, and Paige Miller.  Please send me your contact information so I can mail you out your prize!
DON'T MISS OUT ON THESE POSTS
ON SALE THIS WEEK: HUGGIES DIAPERS, PULL-UPS, CINEPLEX GREAT ESCAPE
Good news for those with kids in diapers!  Huggies Diapers and Huggies Pull-Ups are on sale this week.  The sale for both diapers and pulls ups look like they will go until September 22, so you have 2 weeks to stock up. If you can't get into the store in the next two weeks, you can also buy these diapers online at Costco.ca.  They are a little more expensive than the in-store price because the price includes shipping:  https://www.costco.ca/Huggies-Plus-Diapers-Sizes-1—6%2C-2-pack.product.100427466.html
Also, Cineplex Great Escape and Child Adventure packages are on sale.  I always like to have a couple to give out as gifts at Christmas.  Check out my article on how to use these certificates to book movies online to skip the line-up!  https://cocowest.ca/2018/05/costco-cineplex-movie-tickets-a-great-escape-a-great-deal-just-got-better/
Looking at the Costco Flyers, there is a different flyer for Alberta this week, so I have posted after the coupons for the rest of Western Canada.  The extra sale items look like they end after next week, so hopefully the flyer will revert to being the same next week.
Other than diapers, and Cineplex coupons, I bought my first $6.99 pumpkin pie today!  (Is this too early?), some Sunmaid Organic Raisins for some healthy snacks for the kids, some Terra Delyssa Organic Extra Virgin Olive Oil, some Banana Chocolate Chip Mini Loafs, Boneless Skinless Chicken Breasts, a Boneless Lamb Leg Roast, some Happy Planet Thai Coconut Soup, 44th Street Beef Pot Roast, and a shark patterned Tuffy sleeper.  That is all I have for now!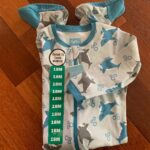 Happy Shopping. See you Thursday!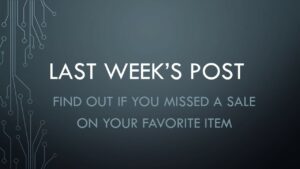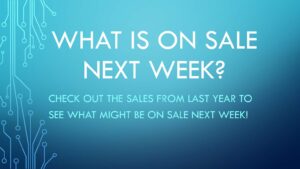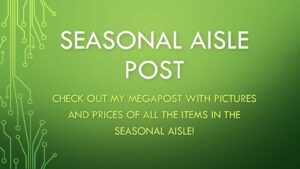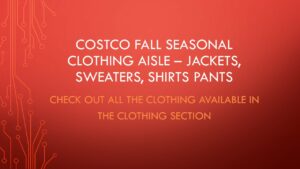 Costco Flyer for Sep 9-15, 2019 for BC, SK, MB
Costco Flyer for Sep 9-15, 2019 for AB