Costco Flyer & Costco Sale Items for Sep 28 – Oct 4, 2020, for BC, AB, SK, MB
Location: Langley BC Costco Warehouse
Hi Everyone!
I excited to announce that this week's post has been sponsored by Oroweat Organic bread – Quinoa & Sunflower Seed Bread.  This is a new product currently offered in Western Canada Costco Warehouses.  CLICK HERE to read our whole review!  Oroweat has also sponsored a great Facebook contest as is giving away (3) $50 Costco Cash Cards!  The contest ends Sunday, October 4, 2020. To find out how to enter, read the review to the bottom: https://cocowest.ca/2020/09/contest-time-oroweat-organic-quinoa-sunflower-seed-loaf-review/
The  Oroweat Organic Quinoa & Sunflower Seed Bread is made in British Columbia and uses sustainable baking processes, plus Oroweat has partnered with Tree Canada to support environmental and community initiatives in Western Canada – those are all nice bonuses in my opinion.  On top of all that the bread is soft , tasty and great for sandwiches!
I hope everyone is having a great week.  We got a quick taste of fall last week, but we are looking at some great weather coming up over the next couple days.  I had an accounting teacher that told me that there were only 2 days of the year you shouldn't miss – the first nice day of spring and the last nice day of fall.  But how do you know when it is the last nice day of fall?  Well, when it gets to that time of year in the fall, you just have to take advantage of all the nice days and spend some of it outside.  🙂
I hate to tell people this, but there has been a run on Paper Towels lately.  Today, in store, there were no paper towel products.  The media has reported that people paper towel usage is much higher than last year and production has not caught up to demand. I guess people are washing their hands and houses more.
Happy Shopping!
Go here for the latest Costco Coronavirus updates: https://www.costco.ca/coronavirus-response.html
If you live in BC, you can see the Covid-19 Safety Plan (British Columbia): https://www.costco.ca/bc-safety-plan.html
Stay safe and remember to wash your hands with soap and water often!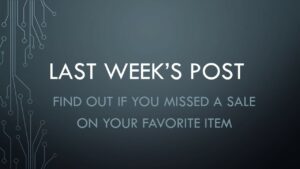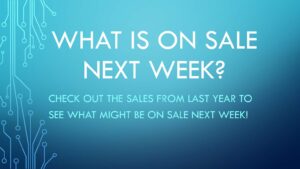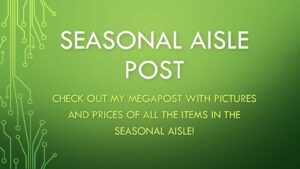 Costco Flyer for Sep 28 – Oct 11, 2020, for BC, AB, SK, MB

Costco Flyer & Costco Sale Items for Sep 28 – Oct 4, 2020, for BC, AB, SK, MB
CLICK THE LINK BELOW  to see the flyer sales for September and October