Costco Flyer & Costco Sale Items for Dec 14-20, 2020, for BC, AB, SK, MB
Location: Abbotsford, BC Costco Warehouse
Hi Everyone!
I'd like to give a big shout out to L'Oréal for sponsoring this week's post!  L'Oréal has been a big supporter of this blog and my family and their products are now being used regularly in our household.  Help support the blog by reading the review!  Costco is reintroducing a couple of products into the warehouse including:
Revitalift Triple Power LZR Day Moisturizer (Read the review here);
Revitalift1.5% Pure Hyaluronic Acid Serum Review (Read the review here).
These skincare products are designed to keep your skin moisturized throughout the cold and dry winter months and are available now at Costco Warehouses Canada-wide.
I hope you are all doing well!  Only a couple more days until Christmas!  I hope you have all your presents ready 🙂  My ankle is feeling much better!  I made it to Costco today and there were sooo many sales.  I think this week is a record number of photos!  If you are looking for toys, quite a few of them are on sale or on clearance.  I picked up some trucks and some playdoh for stocking stuffers.
I'm still doing lots of work on the blog redevelopment.  Unfortunately, this means that for this week, the captions will not be available for the new photos.  I hope to have them back for next week.  We are just making some small changes in the backend, but unfortunately this meant the function was unavailable this week.
Since the flyer was so big this week, I decided to keep the flyer sales at the end of the post.  That way, if you are short on time, you can just scroll through the first half of the photos.
I also noticed a giant Costco sized container of Zytec Disinfectant Wipes.  It was a bucket of 800 for $29.99.  I guess you could keep it in the car?
Happy Shopping!
Go here for the latest Costco Coronavirus updates: https://www.costco.ca/coronavirus-response.html
If you live in BC, you can see the Covid-19 Safety Plan (British Columbia): https://www.costco.ca/bc-safety-plan.html
Stay safe and remember to wash your hands with soap and water often!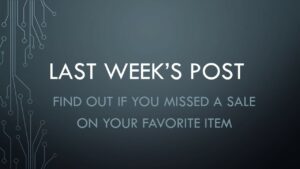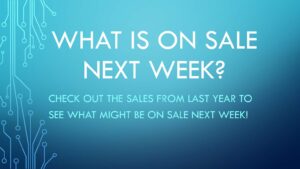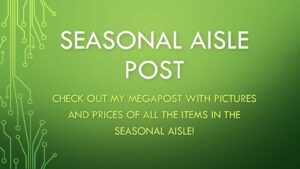 Costco Flyer for Dec 14-20, 2020, for BC, AB, SK, MB

Costco Sale Items for Dec 14-20, 2020, for BC, AB, SK, MB
Costco Flyer for Dec 14-20, 2020, for BC, AB, SK, MB