Costco Flyer & Costco Sale Items for Dec 23-29, 2019 for BC, AB, SK, MB
Location: Abbotsford Costco
Hi Everyone!
Thanks to everyone who has signed up for the Premium Early Access Memberships!  If you want to get the Monday, Wednesday and Thursday Posts which are now posted the same day, sign up here: Premium Early Access Memberships Now Available !!  Until January 31, 2020 if you use the coupon code: FOUNDERS, you will get $10.00 off the annual rate AND this rate will be grandfathered forever!  The proceeds will be used to modernize the website and to include an item search and updated navigation.
Only 2 more days until Christmas!  My wife is beside me wrapping up the last of our gifts and we will be hosting dinner for our families on Christmas day.  I was able to get everything from Costco, although I picked up the Turkey from the local farm.
As for the sales there were lots of items on sale, but the Costco Flyer and many of the sales end tomorrow.  I'm going to guess that there is going to be a whole new round of sales that start on Boxing Day (December 26).  I will be doing a special Boxing Day post that I'll make available to everyone and I hope to have this post up early in the afternoon!  There are always good deals on TVs and electronics on Boxing Day and I'm excited to see what else will be on sale!
I'm going to help out with some of the Christmas chores so I hope everyone has time to spend with friends and family and that everyone! Drive safely and be safe this Christmas season!
Happy Shopping!
BC Holiday Hours (for stores that open at 9:00AM)  If someone takes a picture of the other provinces, I will post it!)
DON'T MISS OUT ON THESE POSTS
Costco Winter Aisle 2019 Superpost! Last Minute Gifts -Books, DVDs & Gift Certificates (Dec 18, 2019)
Costco Fall Aisle 2019 Superpost! Apple Computers (NEW) TVs, Electronics, Speakers Section (Nov 21, 2019)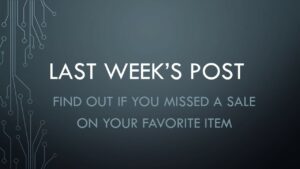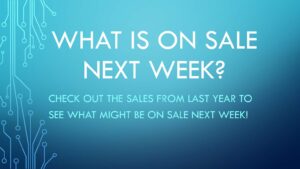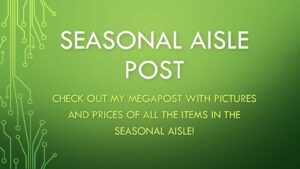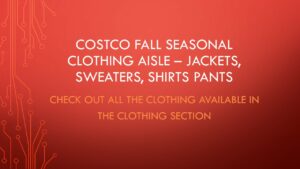 Costco Flyer & Costco Sale Items for Dec 23-29, 2019 for BC, AB, SK, MB
Costco Flyer & Costco Sale Items for Dec 23-29, 2019 for BC, AB, SK, MB