Costco Flyer & Costco Sale Items for Feb 1-7, 2021, for BC, AB, SK, MB
Location: Burnaby (Willingdon), BC Costco Warehouse
Hi Everyone!
I hope you are all doing well!  There were so many items on sale this week at Costco as well as quite a few new and interesting items – over 250 items this week. It has taken quite a long time to edit these photos today – WHEW.  The posts should be coming out earlier in the future (between 2:00PM to 3:00PM)  We switched datacentres yesterday which will prevent unexpected blog downtime, but I had to make some changes to get the caption editor working again.
It is a good time to remind people that on Mondays, you will usually see sale items, clearance items (marked by a price that ends in .97) and new and notable items.
Sometimes, prices will be different in your local Costco Warehouse.  Quite often, price differences can be due to a price tag not being updated (employee error) or inconsistent pricing amongst warehouses (as specified by the product manufacturer).  If you are looking to do a price match for a product you purchased that has later gone on sale, the product must be in stock and on sale at your location.
It is nice to see the sun getting up earlier and setting a bit later in the evening.  It means our family can spend a little more time outside after school / daycare – although the rain sure puts a damper on things.
I have a great week everyone!
FOUNDERS DISCOUNT EXTENDED FOR FEBRUARY!
For those of you who are interested in supporting the blog, I have extended the "FOUNDERS" discount code for the month of February!  My developer is making some big changes to the site and I'm trying to fundraise to add these new features!
The Early Access Membership not only allows you to support the blog directly, but it also grants you a personal login to access the sales posts as soon as they are published!  I have also included a premium newsletter service that notifies you as soon as a post is published!
If you are interested in the Early Access Membership, you can join at the following link:  https://cocowest.ca/register/
Happy Shopping!
Go here for the latest Costco Coronavirus updates: https://www.costco.ca/coronavirus-response.html
If you live in BC, you can see the Covid-19 Safety Plan (British Columbia): https://www.costco.ca/bc-safety-plan.html
Stay safe and remember to wash your hands with soap and water often!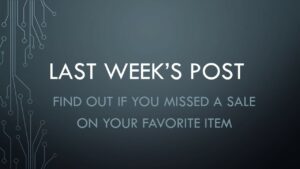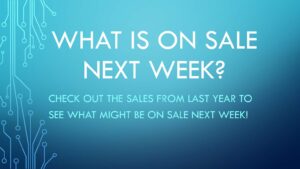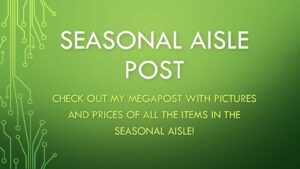 Costco Flyer for Feb 1-7, 2021, for BC, AB, SK, MB

Costco Sale Items for Feb 1-7, 2021, for BC, AB, SK, MB