Location: Burnaby (Willingdon), BC Costco Warehouse
Hi Everyone!
I'd like to give a big shout out to L'Oréal for sponsoring this week's post!  It is with this company's support that I can continue to offer great content and help to grow and improve the blog!  If you have been to the warehouse lately, you may have already noticed the L'Oréal Eyes That Impact Trio which is now available in all Costco Canada locations Beauty Aisle!  Please help support L'Oréal by picking up a pair of bottles on your next shopping trip!  Don't forget – Mother's Day is coming up and this would make a great gift – for the entire month of May, the L'Oréal Eyes That Impact Trio is $4.00 off!!!
ENTER THE CONTEST!
CONTEST #2 – L'Oréal has provided (1) $50 Costco Cash Cards to give away with this week's post! We will be holding the contest on Instagram. To enter, simply comment on this post with your eye colour!  Here is the contest link!
Gook Luck Everyone!
As you can see, we have teamed up with L'Oréal and we will be featuring some of their great products over the next couple of weeks!  They have also been very generous in providing lots of $50 Cash Cards or great L'Oréal products to give away!  Make sure to enter all the contests and like all these posts – everything helps!
We still working on lots of changes on the blog right now.  The product search feature is almost ready to go.  We are just loading the information into the search database right now.  Please be patient!  I don't work for Costco – so that means I have to build my inventory from scratch.
There were just so many items on sale this week (270 – which is a record I believe) that it took me a long time in the warehouse and a long time to edit the captions.  As more data is entered into the database, this process should become quicker.
There are lots of items on the flyer again in May, so for the flyer items, I'll be re-using the photos and adding them at the end of the post.  That way, I don't have to take the same 100 photos every Monday.
Have a great week everyone!
Happy Shopping!
Go here for the latest Costco Coronavirus updates: https://www.costco.ca/coronavirus-response.html
If you live in BC, you can see the Covid-19 Safety Plan (British Columbia): https://www.costco.ca/bc-safety-plan.html
Stay safe and remember to wash your hands with soap and water often!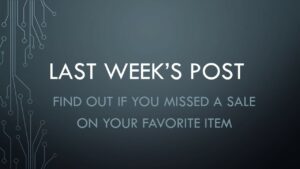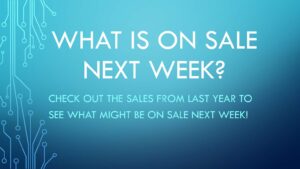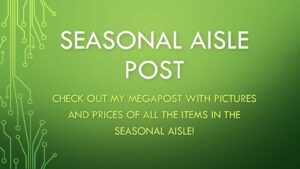 Costco Flyer for May 3 – 30, 2021, for BC, AB, SK, MB

Costco Sale Items for May 3-9, 2021, for BC, AB, SK, MB