Location: Burnaby (Willingdon), BC Costco Warehouse
I hope you are all doing well!  Summer is finally arrived here in BC!  The hot weather is here and it looks like it is here to stay for the next week.  I'd like to thank Greenhouse Juices who are sponsoring this week's post!  Help beat the summer heat by picking up some Greenhouse Organic Probiotic Lemonade!  Not only is it delicious and low in sugar, but is full of helpful probiotic bacteria.  This Lemonade is available in the refrigerated section near the juices.
GREENHOUSE JUICE CONTEST
Get ready for the holiday weekend by stocking up on 2-packs of zesty and refreshing Greenhouse Organic Probiotic Blue and Lavender Lemonade at Costcos across BC, AB, SK, and MB for $9.99. It's made with love and we love this stuff – probiotic, non-GMO, Certified Organic and certifiably delicious with a hint of lavender, spirulina and maple syrup!  We are offering a
$50 Costco gift card
to one lucky person who follows @greenhousejuice.  Comment on the Facebook / Instagram Post and tag a friend you wish you were sharing a lemonade with!  Tag additional friends for additional entries. Open to Cdn. residents only (it's Canada Day long weekend coming up after all). Learn more about Greenhouse at
https://bit.ly/3gBAijO
Comment and enter directly at the following links:
https://www.facebook.com/costcowestfanblog/posts/1881004585393232
https://www.instagram.com/p/CQZKG2fn-k0/
Happy Father's Day!
I hope all the fathers, grandfathers, and father figures had a Happy Father's day!  I got my favorite cake on Friday and we have been working our way through it over the weekend after our kids go to bed (our kids don't seem to like cakes).
I ended up spending a  little more at Costco today since I picked up a new shelf to organize some of the bins in our storage room and a kids picnic table!  My daughter's favorite hamburger bun (Dempster's Deluxe Brioche Hamburger Bun) is also on sale, so I'll be picking some of these up for the freezer.  You might also be tempted to buy the Iceberg Summer Fun Pack (Popsicles) to keep the kids cool on a hot day.
If you are car camping this year and have extra room (definitely not me), the Camp Chef Outdoor oven might interested you as well!  Other than that it was just my normal shop!  For Wednesday's Summer Seasonal Aisle post, I'll be posting all the new fruits and vegetables that have arrived in store!
Have a great week everyone!
Happy Shopping!
Go here for the latest Costco Coronavirus updates: https://www.costco.ca/coronavirus-response.html
If you live in BC, you can see the Covid-19 Safety Plan (British Columbia): https://www.costco.ca/bc-safety-plan.html
Stay safe and remember to wash your hands with soap and water often!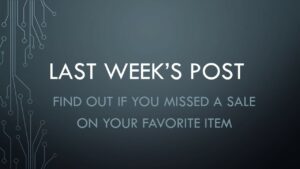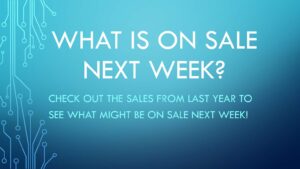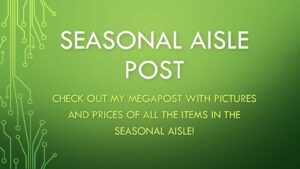 Costco Flyer for June 14-27, 2021, for BC, AB, SK, MB