Location: Burnaby (Willingdon), BC Costco
Hi there!
I hope you are doing all doing well.  Now that the kids are back in school, maybe you have some time to pick up a book or two!  Sitting by the fire on a stormy day sounds pretty nice right now.  I've gone ahead and taken photos of the entire book section at Costco to help inspire your fall reading.
Since COVID-19 started, I've been stopping and looking through the book section and never realized how often the books change over in this section.
Personally, I've been a big fan of the 5 minute stories as they are great for bedtime and it is nice to bring some variety into the mix.  I pick one up every time I see a new one, but my son seems particularly fond of the Baby Shark 5 minute stories.
Happy Shopping!
RETURN OF THE FOUNDERS DISCOUNT!
I have re-opened the "FOUNDERS" discount for the Early Access to the blog.  I am using the proceeds of the memberships to fund upgrades to the blog!
As a bonus, the paid membership gives you access to the Monday posts on Monday afternoon instead of Tuesday Morning at a cost of $19.97 for one year (52 weeks).  You will also have the option of signing up for a new customizable mailing list so you can choose to the updates you want.  If you decide to purchase an Early Access Membership and use the discount code "FOUNDERS" before 2021-09-30, you will get $10 off your annual membership AND have that rate grandfathered forever!
Once you have signed up, to get the early pictures, just use your username and password at the following login: http://cocowest.ca/cocologin  When you are signed in, you will be able to see the pictures as soon as they are published on Monday!
If you don't sign up for Early Access, no problem!  The blog is still free and will be available to everyone on Tuesday Morning at 5:00AM Pacific time.
Happy Shopping Everyone!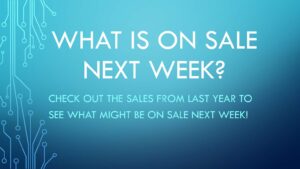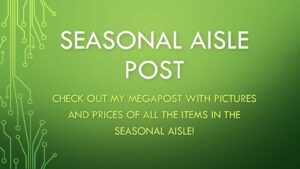 Members must log in to access pictures:  https://cocowest.ca/cocologin/