Location: Abbotsford, BC Costco Warehouse
Hi Everyone!
Nuts for Nature Organic Peanut Butter CONTEST!!!
Costco West Fan Blog has partnered with Nuts for Nature to help them promote their Organic Peanut Butter which is available at Costco Warehouses throughout Western Canada! It is with support from Nuts for Nature that I can help continue to post and make improvements to this blog!  Please help out our Nuts for Nature by picking up a jar of No Sugar Added, No Stir and Organic Peanut Butter.
With the kids going back to school next week, it is always a good idea to keep a jar of peanut butter in the fridge to make sure you have an easy snack or meal for the kids! I loved that the peanut butter was organic and there was no additional sugar added.  Even after a while in the fridge, there was no pool of oil at the top of the jar.  The kids have the peanut butter their seal of approval too!
Nuts for Nature has graciously provided us with (2) $50 Costco Cash Cards to give away.  I'll be holding the contest on Facebook and Instagram and to enter, complete the following phrase "My favorite sandwich is Peanut Butter and <BLANK>"  I'll be picking 2 random entries on Friday, September 3, 2021 to win.  Visit the links below to enter:
Entry Rules:
On the Facebook or Instagram post, complete following phrase "My favorite sandwich is Peanut Butter and <BLANK>"
Prize: (2)  $50 Costco Cash Cards
No purchase necessary. The giveaway is in no way affiliated with Costco or Instagram/Facebook. Open to the age of majority residents of Canada (excluding Quebec). Starts August 30, 2021 at 12:00pm ET and ends September 3, 2021 at 12:00pm ET. Two (2) prizes available (ARV $50CAD). Odds of winning depend on the number of eligible entries received. Mathematical skill testing question required.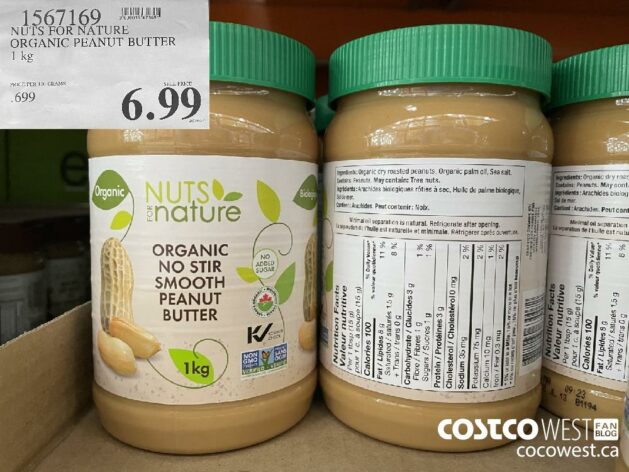 So there were A LOT of photos today which means that there was a lot of editing to do this week!  I hope you are able to sit back and relax while you go through all the sales this week.  I did notice that a lot of the TVs and some pretty big price drops, so I took some photos of the TVs with limited time sales.  I want to be able to have a good history of the TVs in stock so on Black Friday and Boxing Day, you can use the search tool to look up the previous prices to make sure you are getting the best deal!
We just got back from the Gulf Islands, so we have a lot of cleaning and laundry ahead of us, but now that our kids are a little older, while still exhausting, it was fun to let them explore a little more independently on the rocks on the beach.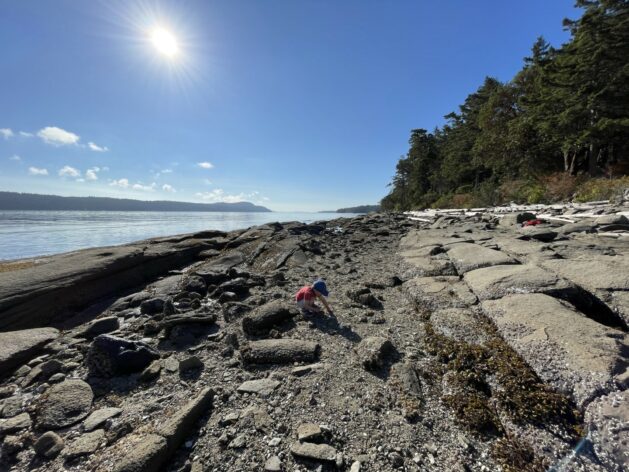 That about does it for our summer.  We are now in Back to School mode at our house as we prepare for the upcoming school year.
Happy Shopping!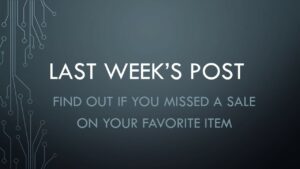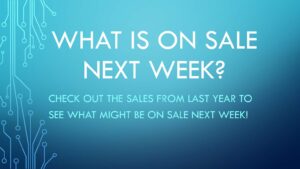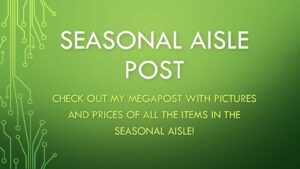 Costco Flyer Items for July Aug 23 – Sep 12, 2021, for BC, AB, SK, MB

Costco Sale Items for July Aug 30 – Sep 5, 2021, for BC, AB, SK, MB
Members must log in to access pictures:  https://cocowest.ca/cocologin/