Location: Port Coquitlam, BC Costco
Hi Everyone!
I hope you are all doing well!   Well, I don't know about you, but when it starts to get colder outside, I like to head over to the Costco bakery section to see what Yummy treats they are selling there.  I really like their fresh breads and pastries as long as you buy the the same day that they were packed – so make sure you check the dates. The Apple Turnovers are great if you get them on the same day they were made.
There is still no sign of the giant Pumpkin Pie, but I assume it will make its appearance soon with Thanksgiving coming up shortly.
Costco is also one of the cheapest places to buy breads, but you need a large appetite, big family or a freezer to make sure you use it all before it goes bad.  I'm off to the Gulf  Islands to close out our cabin for the winter so I hope the good weather holds out!
Happy Shopping!
RETURN OF THE FOUNDERS DISCOUNT!
I have re-opened the "FOUNDERS" discount for the Early Access to the blog.  I am using the proceeds of the memberships to fund upgrades to the blog!
As a bonus, the paid membership gives you access to the Monday posts on Monday afternoon instead of Tuesday Morning at a cost of $19.97 for one year (52 weeks).  You will also have the option of signing up for a new customizable mailing list so you can choose to the updates you want.  If you decide to purchase an Early Access Membership and use the discount code "FOUNDERS" before 2021-09-30, you will get $10 off your annual membership AND have that rate grandfathered forever!
Once you have signed up, to get the early pictures, just use your username and password at the following login: http://cocowest.ca/cocologin  When you are signed in, you will be able to see the pictures as soon as they are published on Monday!
If you don't sign up for Early Access, no problem!  The blog is still free and will be available to everyone on Tuesday Morning at 5:00AM Pacific time.
Happy Shopping Everyone!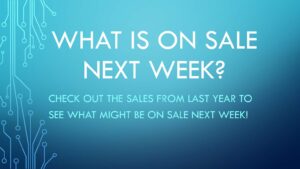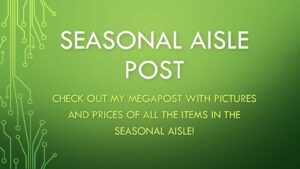 Members must log in to access pictures:  https://cocowest.ca/cocologin/