Location: Burnaby (Willingdon), BC Costco
Hi Everyone!
It's beginning to look a lot like Christmas (at Costco) right now.  Christmas chocolates, gift baskets, decorations and toys have taken over the Seasonal / Middle Aisles.  There is 87 days left until Christmas, so there is lots of time to pick something up, but there is nothing wrong with picking up some toys or some Christmas Chocolates to snack on after the kids go to bed.  I've always been a fan of the Chocolate Orange or the Icy Squares.
I haven't seen any Christmas lights or artificial Christmas trees in stock yet, but I'm guessing they will be in the next couple of weeks.
Happy Shopping!
RETURN OF THE FOUNDERS DISCOUNT!
I have re-opened the "FOUNDERS" discount for the Early Access to the blog.  I am using the proceeds of the memberships to fund upgrades to the blog!
As a bonus, the paid membership gives you access to the Monday posts on Monday afternoon instead of Tuesday Morning at a cost of $19.97 for one year (52 weeks).  You will also have the option of signing up for a new customizable mailing list so you can choose to the updates you want.  If you decide to purchase an Early Access Membership and use the discount code "FOUNDERS" before 2021-09-30, you will get $10 off your annual membership AND have that rate grandfathered forever!
Once you have signed up, to get the early pictures, just use your username and password at the following login: http://cocowest.ca/cocologin  When you are signed in, you will be able to see the pictures as soon as they are published on Monday!
If you don't sign up for Early Access, no problem!  The blog is still free and will be available to everyone on Tuesday Morning at 5:00AM Pacific time.
Happy Shopping Everyone!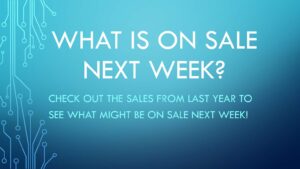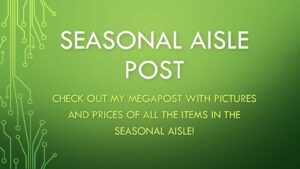 Members must log in to access pictures:  https://cocowest.ca/cocologin/