Location: Langley, BC Costco
Hi Everyone!
I hope you are all doing well!  Well, we've made it through the first week of school so far without any major incidents.  We've signed up for about as many activities as I can fit into our schedule and I think we are all ready for a little bit of routine after a fun summer!
There are quite a few items in store this week, but not as many additional sale items that I noticed.  If you are looking for a Lego Advent Calendar (Marvel, Star Wars or Harry Potter), I would get to the store quickly as these seem to be very popular.  They also have some Disney / Star Wars Pyrex which I'm sure on on the shopping lists for many.  I was also happy to see the Something Special Red Pepper Spread come back into the stores – Great with a generous helping of Kirkland Brie Cheese.
I also saw that Lysol Disinfecting Wipes go on sale for the first time since the Pandemic started.  I also picked up a couple puzzles for the kids.  The Usborne sets also come with books which my kids seem to love!
Happy Shopping!
RETURN OF THE FOUNDERS DISCOUNT!
I have re-opened the "FOUNDERS" discount for the Early Access to the blog.  I am using the proceeds of the memberships to fund upgrades to the blog!
As a bonus, the paid membership gives you access to the Monday posts on Monday afternoon instead of Tuesday Morning at a cost of $19.97 for one year (52 weeks).  You will also have the option of signing up for a new customizable mailing list so you can choose to the updates you want.  If you decide to purchase an Early Access Membership and use the discount code "FOUNDERS" before 2021-09-30, you will get $10 off your annual membership AND have that rate grandfathered forever!
Once you have signed up, to get the early pictures, just use your username and password at the following login: http://cocowest.ca/cocologin  When you are signed in, you will be able to see the pictures as soon as they are published on Monday!
If you don't sign up for Early Access, no problem!  The blog is still free and will be available to everyone on Tuesday Morning at 5:00AM Pacific time.
Happy Shopping Everyone!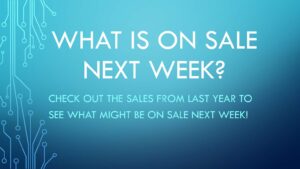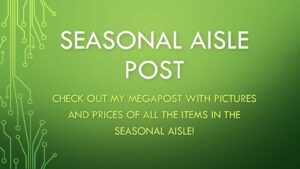 Members must log in to access pictures:  https://cocowest.ca/cocologin/