If you like my reviews for Costco food products the greatest thing you can do is follow me on Instagram or Facebook and also tell your friends about my blog Costcuisine where I review tons of Costco food products each week! You can also check out my Youtube Channel where I do video reviews!
Today I'm reviewing the Good Host Raspberry Lemonade. I picked this up on my recent trip to Costco because I thought it looks like a refreshing summer beverage!
For the 2.35 kilogram container, I paid $9.89 Canadian which isn't bad for such a large container that makes 27 pitchers!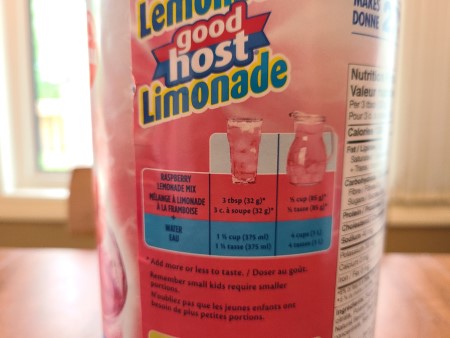 I think kids would love this and it's really easy to make, you just add the powder to water and enjoy. You can make a whole pitcher or you can make a single glass. Raspberry lemonade screams summer to me so I think this is something to have around during the hotter months!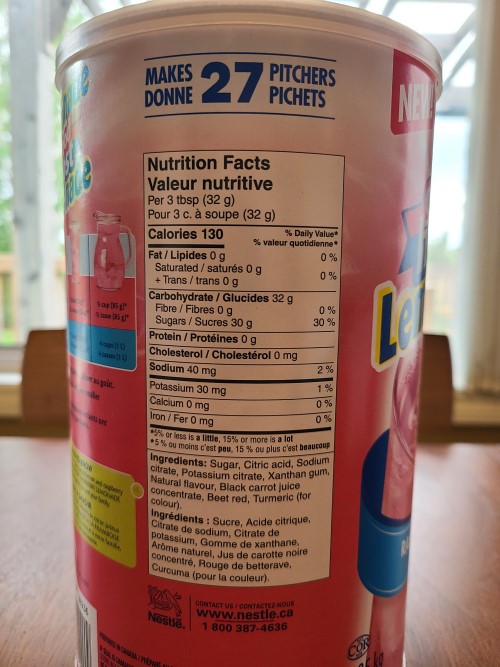 I used to drink tons of stuff like this as a kid not worrying about how much sugar it had or how unhealthy it was! Now I pay closer attention to nutrition labels and can say this is 100% not healthy. Three tablespoons is 130 calories, zero grams of fat, 32 grams of carbohydrates, zero grams of fibre, 30 grams of sugar, zero grams of protein and 40 mg of sodium. That's a lot of sugar! The ingredients list isn't great either. Instead of natural flavour I'd prefer to consume fresh lemon and raspberry juice.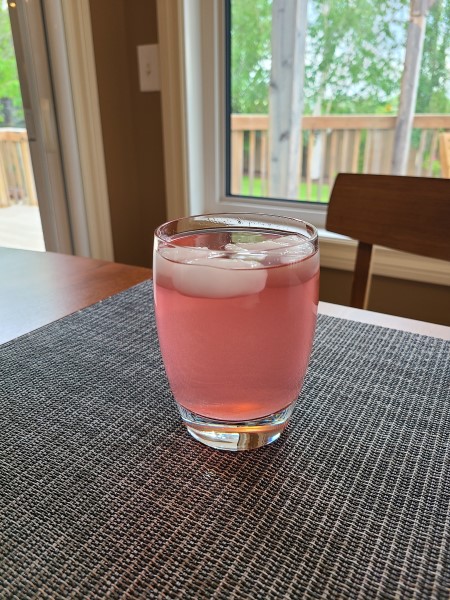 Although more costly, I much prefer the frozen cans of raspberry lemonade. This isn't horrible tasting but it doesn't have the tang you get from real lemonade. The raspberry and lemonade flavours seem to be equal so you don't really taste lemonade or raspberry. The smell of the powder is an artificial raspberry and the overall taste is pretty artificial. I do think it would be most enjoyable on a really hot summer day with a lot of ice and I'm sure kids would love it and drink it throughout the summer but can't say adults will enjoy a huge container of this raspberry lemonade.
Cost: 8/10
Convenience: 10/10
Nutrition: 0/10
Taste: 6/10