If you like my reviews for Costco food products the greatest thing you can do is follow me on Instagram or Facebook and also tell your friends about my blog Costcuisine where I review tons of Costco food products each week! You can also check out my Youtube Channel where I do video reviews!
Today I'm reviewing the Waterbridge Sponge Toffee Bites from Costco! I thought these looked tasty during my recent trip to Costco and I've never had anything like them so picked them up.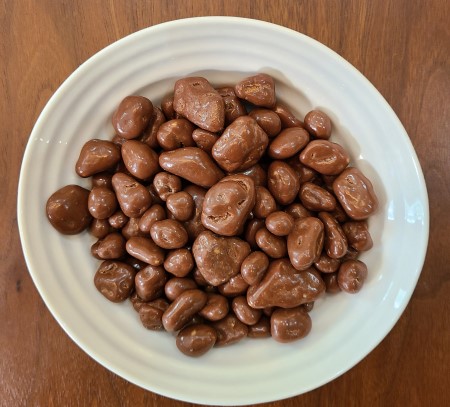 I paid $9.89 Canadian for the 800 gram of chocolate coated sponge toffee. This is around the same price point of the other snacks in the snack aisle at the front of Costco.
The bag is resealable which I appreciate because that keeps my toffee fresh for longer! The best before date is about 10 months from the date we purchased the toffee. I think this would be awesome to bring camping or just have as a snack around the house.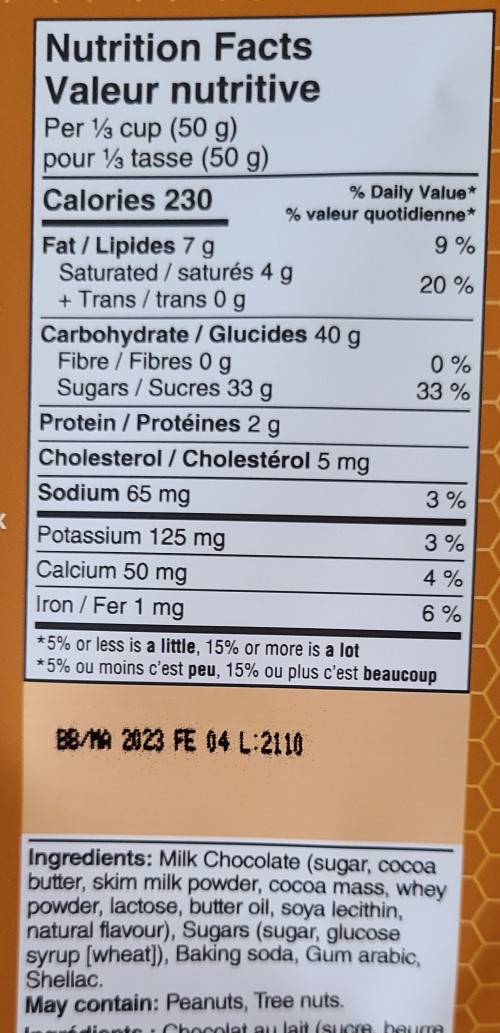 A one third of a cup serving is 230 calories, seven grams of fat, 40 grams of carbohydrates, zero grams of fibre, 33 grams of sugar, two grams of protein and 65 mg of sodium. The ingredients list contains lots of sugar! The sponge toffee is definitely not a healthy food. The label states it "may contain" peanuts and tree nuts so be cautious if you're allergic.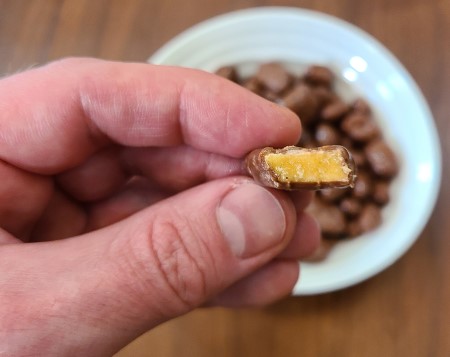 The texture of these bites is quite hard and definitely crunchy. The toffee inside is light in flavor but the overall bite is hard and crunchy. The outside layer of milk chocolate isn't very thick so the milk chocolate dominates. If you're a fan of Crunchie chocolate bars, these taste similar but like a higher quality Crunchie. The chocolate isn't the best I've had but it is pretty tasty and I love that these are bite sized. The sponge toffee is delicious.
In summary, the combination of milk chocolate and sponge toffee is addictive. If you're a fan of Crunchie chocolate bars, definitely pick these up!
Cost: 8/10
Convenience: 10/10
Nutrition: 0/10
Taste: 8.5/10