Location: Burnaby (Willingdon), BC
Hi Everyone!
I hope you are all doing well!  Our family is starting to get ready for a week in San Diego with the kids so my brother will be taking over for a week while I'm away.  I'm really looking forward to getting away at some warmer and dryer weather so the kids can spend some time outdoors.  If anyone has any kid-friendly destinations, please let me know!  Right now we only have the zoo and Legoland planned.
Since we are leaving in a couple of days, I really tried my best not to purchase too much.  There is nothing worse than leaving a bunch of unused food in the fridge before you go on vacation!  I did grab a Woozoo fan for the office in preparation for hot days.
Other than that, there is a lot of clearance items in the store right now, including the last of the furniture.  Make sure to pull out your receipts to check if your item has gone on clearance so you can price match!  The item must be in stock and at the clearance price for a price match.
Happy Shopping!
Costco Flyer for Feb 27 – Mar 12, 2023 for BC, AB, SK, MB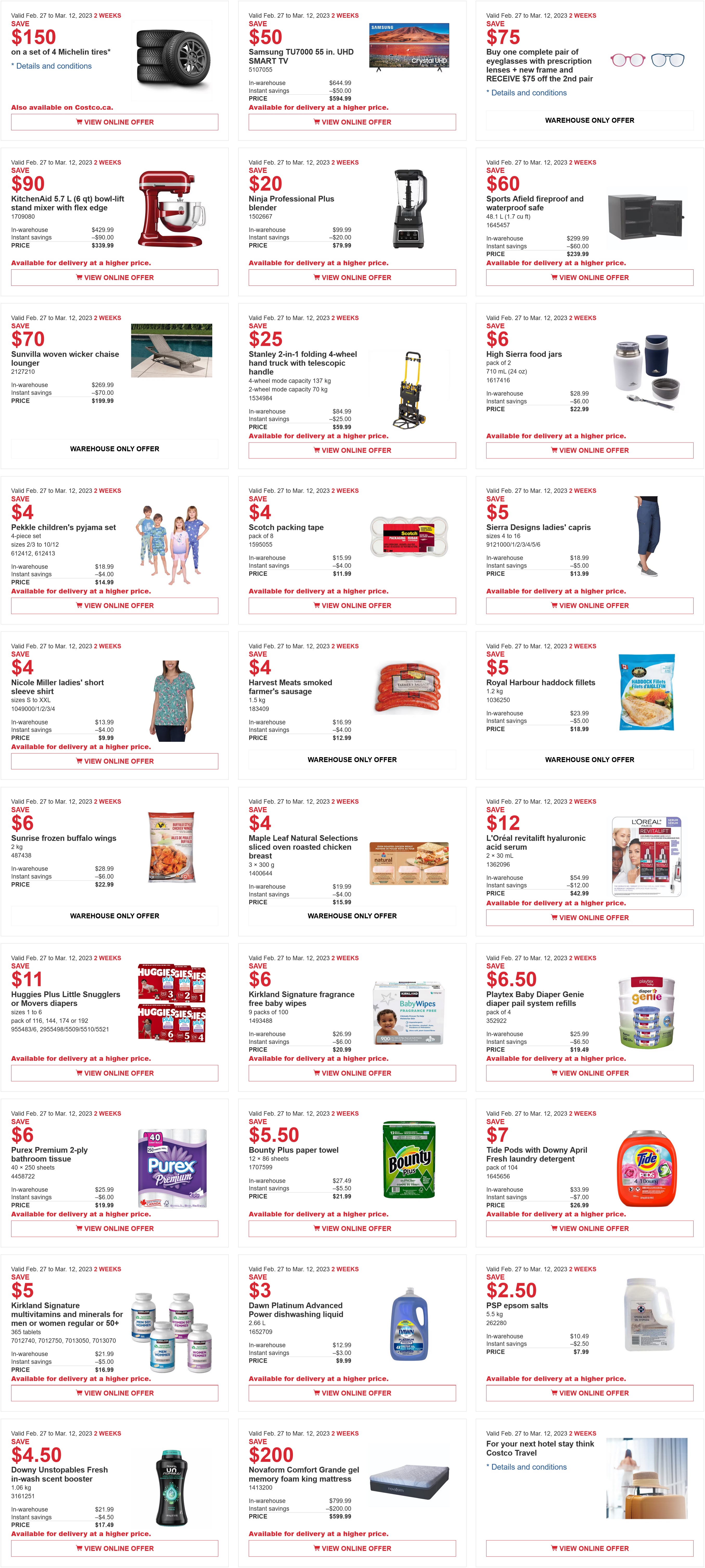 Costco Sale Items for Mar 6-12, 2023, for BC, AB, SK, MB
EARLY ACCESS Members must log in to access pictures:  https://cocowest.ca/cocologin/
Memberships can be purchased here.  Photos will be available free to the public the following day at 5:00AM Pacific Time