Costco Flyer & Costco Sale Items for Sep 8-13, 2020, for BC, AB, SK, MB
Location: Port Coquitlam, BC Costco Warehouse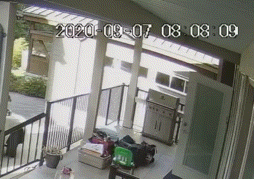 Hi Everyone,
I hope everyone had a great long weekend!  We have packed up and left our house in Squamish and we are back here in the Lower Mainland.  We even had a close encounter with a large bear walking by the driveway!  My son was extremely excited and interested and… a little too close for comfort – I'm glad there was a rail there!  Hopefully he will learn some better survival instincts as he gets older.  I'm just out of the camera view packing the car and brought everyone inside right after this.  Yikes!
If you are in need of Huggies Diapers or Pull-ups, they are on sale this week until September 20, 2020.  Diaper Genie Refills will also go on sale next week – I know I will be getting some since it doesn't look as my son will be out of diapers any time soon.
Make sure to grab a Tuxedo Cake, Iogo Nano, Kraft Cheese Slices, Annie's Mac and Cheese, Dole Fruit Cups, Nature's Bakery Fig Bars, Kirkland Soft & Chewy Granola Bars, Sun Maind Organic Raisins, Sharpies and School Safe Banana Loaf's for back to school!
Happy Shopping Everyone!
Go here for the latest Costco Coronavirus updates: https://www.costco.ca/coronavirus-response.html
If you live in BC, you can see the Covid-19 Safety Plan (British Columbia): https://www.costco.ca/bc-safety-plan.html
Stay safe and remember to wash your hands with soap and water often!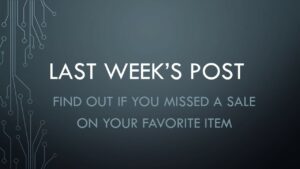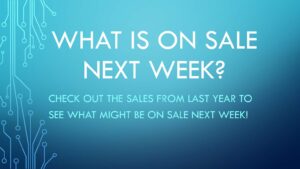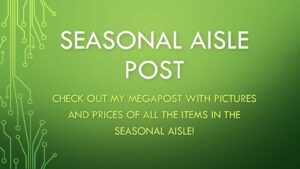 Costco Flyer for Sep 8-13, 2020, for BC, AB, SK, MB

Costco Sale Items for Aug 31 – Sep 6, 2020, for BC, AB, SK, MB
CLICK THE LINK BELOW  to see the flyer sales for September and October
PREVIEW: Costco Canada September/October Monthly Sales Flyer