CONTEST TIME! Costco Flyer & Costco Sale Items for Nov 23-29, 2020, for BC, AB, SK, MB
Location: Downtown Vancouver, BC Costco Warehouse
Hi Everyone!
I'd like to give a big shout out to L'Oréal for sponsoring this week's post!  L'Oréal has been a big supporter of this blog and my family and their products are now being used regularly in our household.  Help support the blog by reading the review!  Costco is reintroducing a couple of products into the warehouse including:
Revitalift Triple Power LZR Day Moisturizer (Read the review here);
Revitalift1.5% Pure Hyaluronic Acid Serum Review (Read the review here).
These skincare products are designed to keep your skin moisturized throughout the cold and dry winter months and are available now at Costco Warehouses Canada-wide.  For the next two weeks (ending 2020-12-06) Revitalift Triple Power LZR Day Moisturizer is on sale with a $10.00 discount so there is no better time to pick up this product!
ENTER THE CONTEST!
L'Oréal has provided (3) $50 Costco Cash Cards to give away with this promotion!  We will be holding a contest on Facebook and all you have to do is to comment on this post with to let me know your skin type: dry, normal/combination, oily, or sensitive.  You can go directly to the post here: https://www.facebook.com/costcowestfanblog/posts/1714499968710362
Gook Luck Everyone!
No purchase necessary. Contest ends November 29, 2020 at 11:59 pm (PT). Open to Residents of Canada, 18+. The prizes are:
Conditions apply. 1 entry/person. Correct answer to math skill-testing question required. Contest is not sponsored by Instagram® / Facebook®.  Winner will be announced via Facebook on Monday, November 30, 2020 at 9:00 AM (PT). Winners will be contacted no later than Monday, November 30, 2020 at 9:00 AM (PT) to claim prizes.
So it was a little busy this morning because there was a record of over 250 products on sale this week!  It took me much longer in the store and editing the captions than normal.  It looks like quite a few electronics products have been discounted in anticipation of Black Friday which helped add to the total sale items this week.
I'll be posting some of the Black Friday deals throughout the week as I see them.  There are usually some good Costco.ca sales, so maybe this is a good time to pick up a "Gift of Membership" voucher for a $50 off $250 Costco.ca voucher.
The other reason this post is late is that our dishwasher broke (yes, we just moved into our new house) so I had to go our and purchase a new one.  No, I didn't get one from Costco, we were looking for something a little quieter than the Samsung.
I'm a little tired from editing all the captions this week, so I'll end this here.  Have a great week everyone!
Happy Shopping!
Go here for the latest Costco Coronavirus updates: https://www.costco.ca/coronavirus-response.html
If you live in BC, you can see the Covid-19 Safety Plan (British Columbia): https://www.costco.ca/bc-safety-plan.html
Stay safe and remember to wash your hands with soap and water often!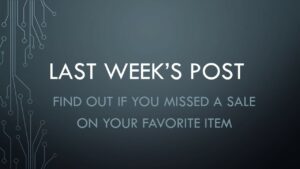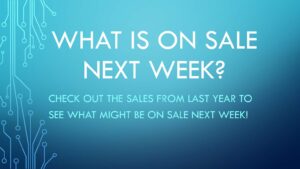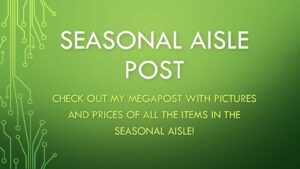 Costco Flyer for Nov 23-29, 2020, for BC, AB, SK, MB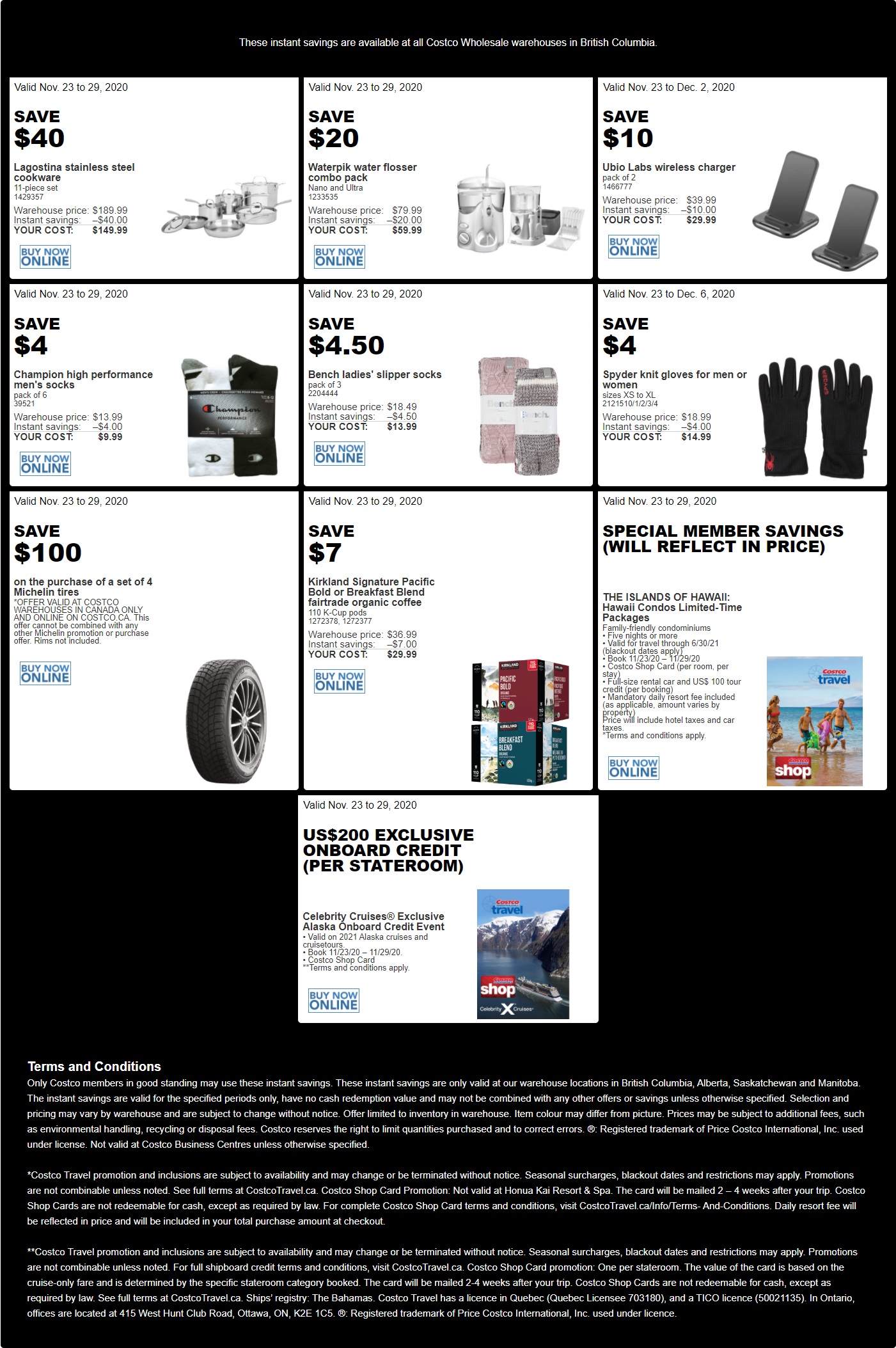 Costco Sale Items for Nov 23-29, 2020, for BC, AB, SK, MB