Costco Flyer & Costco Sale Items for Nov 16-22, 2020, for BC, AB, SK, MB
Location: Port Coquitlam, BC Costco Warehouse
Hi Everyone!
I excited to announce that this week's post has been sponsored by Hungry Buddha – Keto Bars – available online and in stores now!  These Buddha Bars have been so popular that they have been brought back for a third rotation!  For this week only – a pack of 14 bars will be $5.00 off until 2020-11-22.  Make sure you pick up a box of these on your next trip!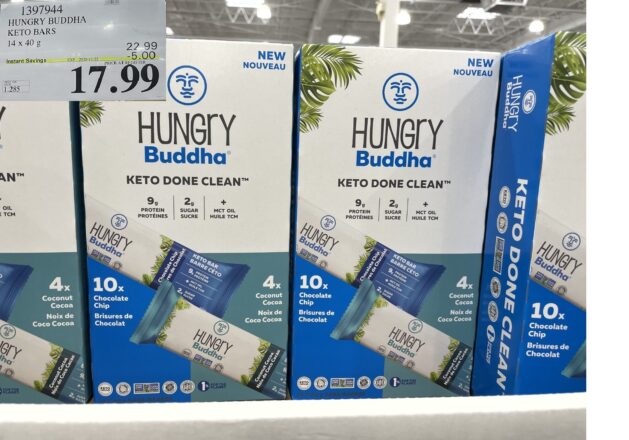 These high fat, high protein keto bars are the perfect between meal solution.  They are plant-based, gluten-free AND nut-free!  My favorite was the Coconut Cocoa!  Here is the link to my original review back in June:  https://cocowest.ca/2020/06/weekend-update-costco-sale-items-for-june-12-14-2020-for-bc-ab-mb-sk/
I hope everyone is doing well.  I've noticed that Costco has again started to restrict the number of people inside the store which results in line-ups to get inside.  Make sure to dress properly and bring an umbrella!  The nice thing about the line-ups is that the shopping experience is a better with fewer people inside the warehouse.  Costco is also now requiring masks or a faceshield for everyone entering the warehouse.  If you don't have a mask or a face shield, you won't be allowed in.  There are even signs located throughout the warehouse to demonstrate proper mask wearing.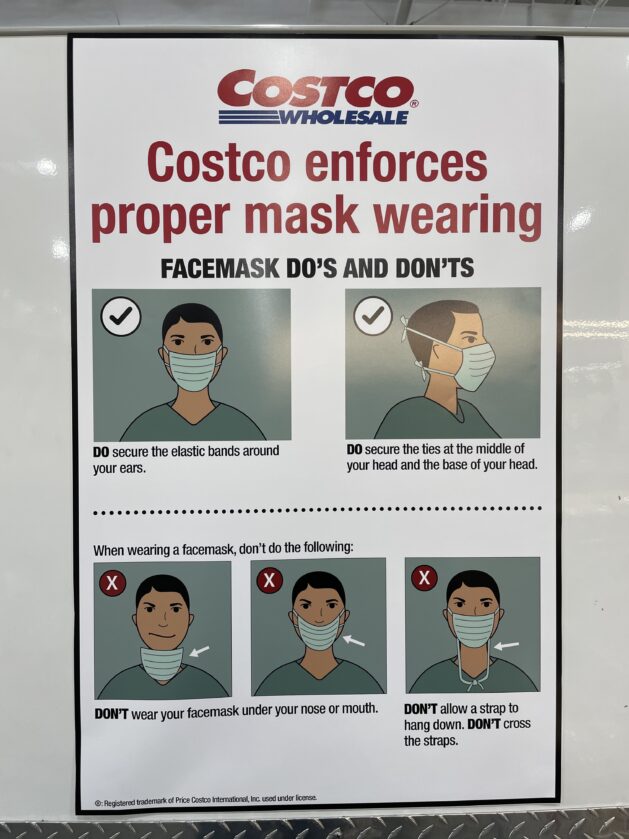 There are lots of items on sale again this week.  There is only one and a half weeks until Black Friday where I'd like to pick up a couple things for the kids.  For now, I'm back to unpacking – Almost done now 🙂
Happy Shopping!
Go here for the latest Costco Coronavirus updates: https://www.costco.ca/coronavirus-response.html
If you live in BC, you can see the Covid-19 Safety Plan (British Columbia): https://www.costco.ca/bc-safety-plan.html
Stay safe and remember to wash your hands with soap and water often!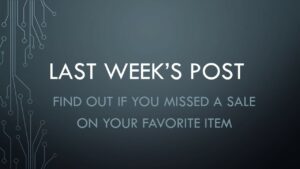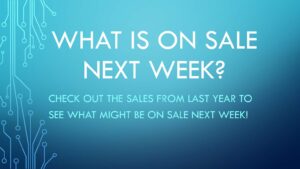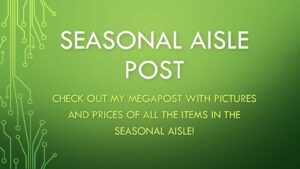 Costco Flyer for Nov 16-22, 2020, for BC, AB, SK, MB

Costco Sale Items for Nov 16-22, 2020, for BC, AB, SK, MB