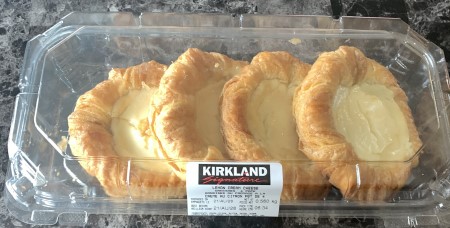 If you like my reviews for Costco food products the greatest thing you can do is follow me on Instagram or Facebook and also tell your friends about my blog Costcuisine where I review tons of Costco food products each week! You can also check out my Youtube Channel where I do video reviews for Costco products!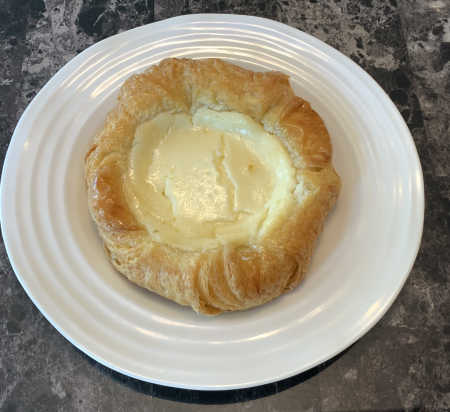 Finally, I get to review something from the Costco bakery section that isn't totally terrible! Today I'm reviewing the Lemon Cream Cheese Danishes! These are a fairly new product at Costco. The other flavours of danishes are almond and cherry. 
You have to buy two packs of danishes at Costco, you can't just buy one which is kind of frustrating. You can buy two of the same kind or mix and match. Each pack has four danishes and the cost is $12.99 which is way too overpriced in my opinion. They are pretty big though.
The danishes come in a resealable plastic container and the best before date is three days from the date they're packaged on. These make a delicious breakfast treat or afternoon snack with tea. You can even enjoy them for dessert.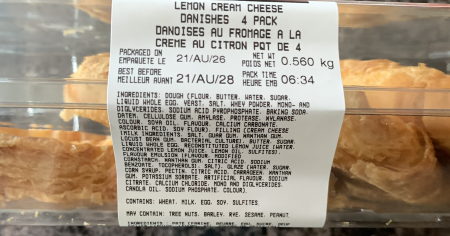 The danishes are really high in calories, I don't have the nutrition information but the lemon but the cherry has 470 calories and the almond has 750 calories per danish. My guess is that the lemon cream cheese has about 550-650 calories. They're also high in fat and sugar but I think this all to be expected when you're eating something like a danish!
I think the lemon cream danish is just okay, I would prefer just a plain lemon because the cream cheese makes this danish so heavy tasting! It's definitely more cheesy than lemony and the lemon flavor is subtle and not very sweet or strong but you get a ton of cheese flavor, it's kind of an odd combination, to be honest. The heaviness of the cream cheese filling also I find makes the pastry around it quite moist and a bit soggy, also the longer you leave the danishes on the counter the soggier they get.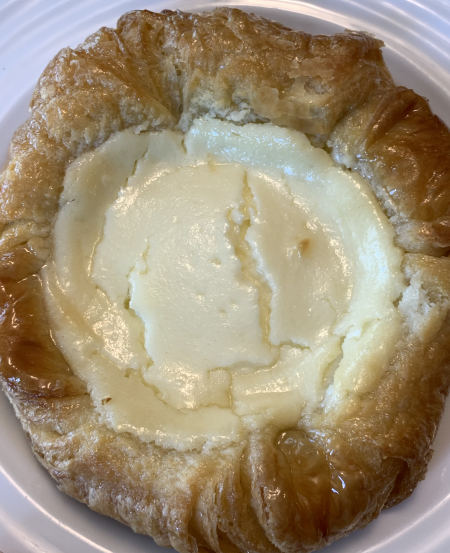 This is my least favorite flavour out of the three flavours of danishes at Costco but it still tastes better than some other items I've reviewed recently. If you're willing to spend the $12.99 for eight danishes stick to the cherry and almond!
Cost: 5/10
Convenience: 10/10
Nutrition: 0/10
Taste: 6.5/10