Location: Langley, BC Costco
Hi Everyone!
I hope you are all doing well!   We have finished re-writing some of our software and I hope you will all notice a big improvement in the quality of the photos from now on.  Colour has now been returned to the price tags as well!  You can also click on the photo to see an even higher quality photo.  The photos seem to jump around and are not in order, but we should have that fixed for the next post. Thanks to everyone who signed up to become a paid member of the site.  I hope to continue to improve the site to increase its ability to save people money at Costco!
Unfortunately, for us, we were not able to head away for this weekend.  On Monday we noticed that a quarter of the kids in my daughter's class was away.  She woke up in the middle of the night which was strange so we decided to keep her home and by Tuesday she had a runny nose and seemed extra tired.  We got her a Covid-19 test and she tested negative (turnaround time 30 hours) and by Thursday my son, my wife and my son were all feeling under the weather.  We decided to stay home instead of heading off to an isolated cabin with no services.
That means I have to get back to the kids who are all home and making messes everywhere.
Happy Shopping!
RETURN OF THE FOUNDERS DISCOUNT!
I have re-opened the "FOUNDERS" discount for the Early Access to the blog.  I am using the proceeds of the memberships to fund upgrades to the blog!
As a bonus, the paid membership gives you access to the Monday posts on Monday afternoon instead of Tuesday Morning at a cost of $19.97 for one year (52 weeks).  You will also have the option of signing up for a new customizable mailing list so you can choose to the updates you want.  If you decide to purchase an Early Access Membership and use the discount code "FOUNDERS" before 2021-09-30, you will get $10 off your annual membership AND have that rate grandfathered forever!
Once you have signed up, to get the early pictures, just use your username and password at the following login: http://cocowest.ca/cocologin  When you are signed in, you will be able to see the pictures as soon as they are published on Monday!
If you don't sign up for Early Access, no problem!  The blog is still free and will be available to everyone on Tuesday Morning at 5:00AM Pacific time.
Happy Shopping Everyone!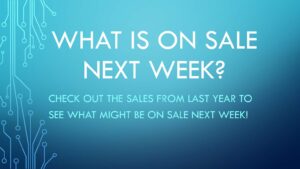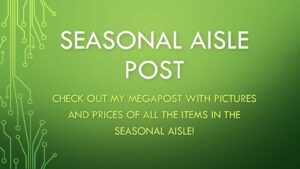 Members must log in to access pictures:  https://cocowest.ca/cocologin/