Location: (Willingdon) Burnaby, BC
Hi Everyone,
I hope you are all well. The sickness never ends in our family! As soon as our baby recovered, my other son came home with the sniffles and a cough. Since we plan on staying a couple of days with my sister for the holidays, this morning I took him for another COVID-19 test. The line-up for tests was longer than I have seen it in a while, so I'm hoping that this is not a new sign of the times.
There were quite a few new items for sale this week! The Klipsch Subwoofer is a new item and also on sale. Batteries, Egg Nog, Starbucks Cold Brew, Ziploc Bags and Weatherproof Matching Pyjamas for Men, Women and Children are all on sale right now!
I've got another sick child to take care of. I wish you all the best for the start of the holidays and please stay safe.
Happy Shopping!
NEW FEATURE: CLICK TO ENLARGE PHOTOS!
This week, I activated a new feature. You can now click on any photo on the blog and it will bring up an even higher quality version of the photo! This will give people the ability to see a higher quality version of the price tag, and product details.
I still have lots of upgrades in the pipeline, so thank you to everyone who has signed up for a paid membership! All the money from the memberships are going directly into improvements in the website in speed and functionality.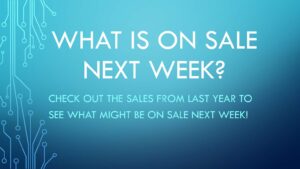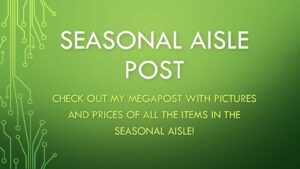 EARLY ACCESS Members must log in to access pictures: https://cocowest.ca/cocologin/
Memberships can be purchased here. Photos will be available free to the public the following day at 5:00AM Pacific Time