Costco West Sale Items for Nov 12 – Nov 18, 2018 for BC, Alberta, Manitoba, Saskatchewan
A quick update from Tynan:
---
Many thanks to my brother for continuing to help out while I recover.
---
Contest Time!!!  Thanks for everyone who has liked my Facebook page! This week we surpassed 90,000 likes!!!  To celebrate I will be giving away (2) $50 Costco Cash Cards.  To enter please go to my Facebook Post and Tag a Friend who you think would find this page useful!!!  I will pick (2) random winners and announce them next Monday!!!  You can visit the Facebook post directly by following this link: https://www.facebook.com/costcowestcoupons/posts/1102518826575149
Thank you so much for being the best fans on Facebook!
There is no online flyer this week (Black Friday is coming up on Nov 23rd).  Check cocowest.ca on Nov 23rd for the secret in store Black Friday deals.
The deal of the week this week is  Fletchers Black Forest Ham ($6.50 off per package).  Charmin tissue paper, organic chicken drum sticks, chicken drum sticks, steelhead trout fillets, and top sirloin centre roast are on sale this week.  Chicken chimichangas were also on sale and they were giving out samples (I might have walked by this sample station twice).
Get some early Christmas shopping done!  Click here to see the seasonal Christmas items for sale.  Almost 3 full aisles!
Here is a link to the latest cocowest.ca food review about the Costco Sticky Toffee Pudding by the Sticky Toffee Pudding Co.  It also happens to be on sale this week.
P&G is promoting $25 off $100 of spending on Costco P&G products: click here for details
Do you need to renew your membership?  Take advantage of the "Gift of Membership" offer to receive a free $25 or $50 Costco.ca Gift Voucher when you renew!  Click the photo below for more details
Happy Shopping!
~MyCartIs2Full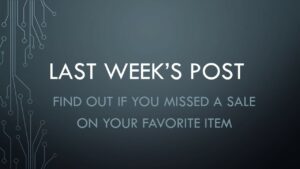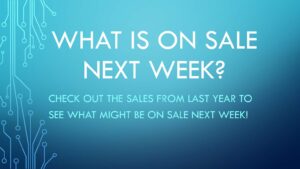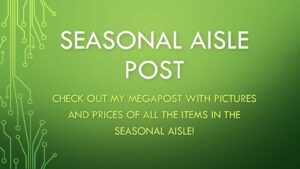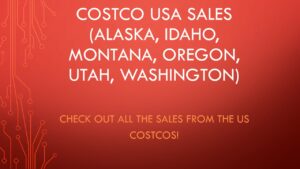 cocowest.ca has officially added an Instagram page:
Instagram:  For those of you on Instagram:  @Costco_West_Fan Blog
The Instagram Page can be found here: https://www.instagram.com/costco_west_fan_blog/