Costco P&G Promotion Planner: Spend $100 get $25 Costco Cash Card
A quick update from Tynan:
---
Many thanks to my brother for continuing to help out while I recover.
---
Hi Everyone,
For those of you who have already been to Costco, you may have seen this promotion in store where you spend $100 on select P&G products and you will receive a $25 Costco Cash Card.  When you look at the brands that P&G owns, I found that I use many of these products every day.  It is interesting how big this brand is!!
This is about as close to coupon stacking that you can get.  If you plan it right, you could buy all your items on sale, then get a $25 Costco Canada Cash Card on top!  To make things easier to figure out how to spend $100 without going too far over, I have taken pictures of all the products along with the prices, so you can plan how you will get to $100! Let me know in the comments what your plan is?  I might just try to find room for 5 rolls of Bounty!  Don't forget that you can do this two times per membership so if you can spend $200 you can get two $25 gift cards!!!
If you look at last year's sales:
Charmin & Gillette Fusion Cartridges were on sale on November from November 6-12.
Mr. Clean Erasers, Febreeze Air Effects & Metamucil were on sale between November 13-19
Gillette Mach 3 Razors, Mr. Clean Erasers, Febreeze Air Effects & Mr. Clean All Purpose Cleaner November 20-26
I'm not guaranteeing that these products will go on sale again, but it is the best guess I have!
The promotion is incredibly easy to enter.
BUY $100 of select P&G products* (after discounts and before taxes) at Costco (in warehouse and/or online) between October 29 and November 25, 2018. Purchases may be made over multiple transactions during the offer period.
SEND a copy of your receipt(s) along with this completed form to the address provided below or by visiting www.getpgoffer.ca. All redemptions must be submitted online or postmarked by December 25, 2018. Please note, by submitting an English form you will receive an English cash card.
EARN a $25 Costco Cash Card. Participants will receive their $25 Costco Cash Card by mail within 2-4 weeks. Limit two (2) per member. Promotion valid for Canadian residents & Canada purchases only. Costco Cash Cards are not redeemable for cash, except where required by law. Void where prohibited. Sponsor: Procter & Gamble, Inc. For more information visit Costco.ca (search GETPGOFFER) or call 1-888-507-8876.
* Participating brands: Align, Always, Bounce, Bounty, Cascade, Charmin, Clearblue, Crest, Dawn, Downy, Febreze, Gain, Gillette, Glide, Head & Shoulders, Ivory Snow, Metamucil, Mr. Clean, Olay, Old Spice, Oral-B, Pantene, Secret, Swiffer, Tampax, Tide, Venus, Vicks
Excludes: Oral-B PRO2000 Rechargeable Electric Toothbrush, Clearblue Fertility Monitor, SK-ll Facial Treatment Essence
Official information can be found at the following link: https://www.getpgoffer.ca/PG/Default.aspx
For those of you who are happy mailing everything in.  Here is a copy of the snail mail claim form.
Happy Shopping!
~MyCartIs2Full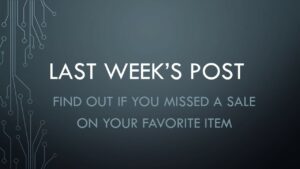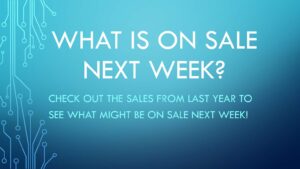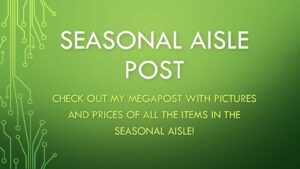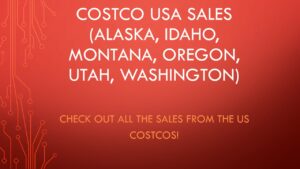 cocowest.ca has officially added an Instagram page:
Instagram:  For those of you on Instagram:  @Costco_West_Fan Blog
The Instagram Page can be found here: https://www.instagram.com/costco_west_fan_blog/