Procter & Gamble – Spend $100 Get $25 Promotion – Oct 26 to Nov 22
The promotion is actually pretty easy. All you have to do is to SPEND $100 on P&G products, upload a copy of your receipt (on your phone or computer) to www.getpgoffer.ca or fill out the mail in form and send it in and GET a $25 Costco Shop eCash Card redeemable online or in-warehouse.  Eligible P&G products are marked in-store and online with the little SPEND $100  GET $25 blue circle logo (as seen above).
The nice thing is that your $25 gift comes as a Costco Shop eCash Card sent to your email address.  I can't tell you how many times I have signed up for a mail-in rebate and lost the card, but this one will be right there in your inbox while you're shopping at www.costco.ca.    Costco members can take advantage of this offer is a maximum of twice per Costco member.
You might have noticed that Charmin is on sale this week, and looking at the advance flyer for next week, you will see that Bounty Paper Towels are on sale.  You can upload multiple receipts to get to your $100.  That means, you can get paper towels and toilet paper on sale for an even better deal!
To help you plan your shopping, I am uploading photos of all the P&G products I could find in the warehouse.  This way you can get as close to $100 without going over too much – especially if you take advantage of this promotion twice!  There were a couple of brands that I missed in the over-the-counter drugs section like Vicks, Metamucil, Align, Pepto Bismol & Clearblue
You aren't technologically-minded you can always send in your receipts and a manual form through regular old mail.  Just fill out the form here:  https://p3-custom-client.s3-us-west-2.amazonaws.com/costco_2020/costco_mail_in_en.pdf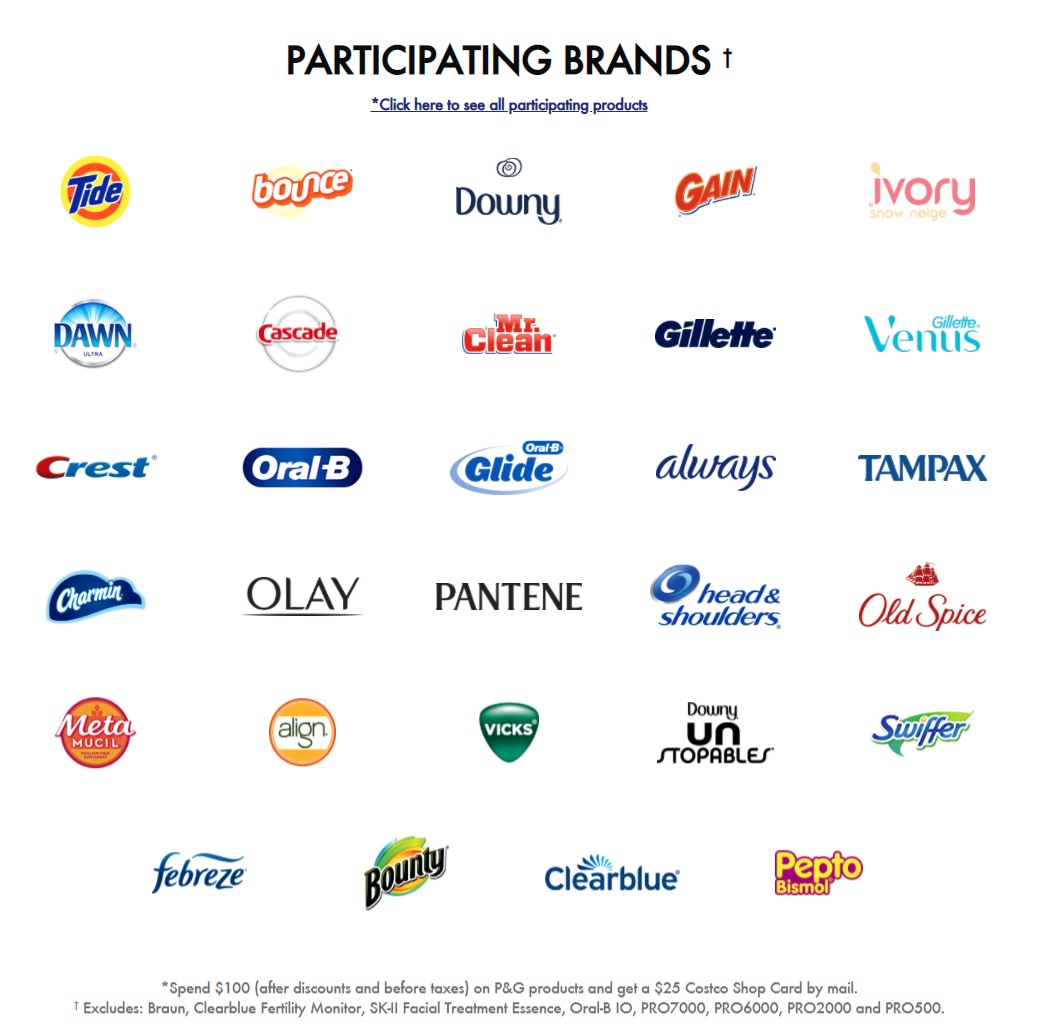 Happy Shopping!
Go here for the latest Costco Coronavirus updates: https://www.costco.ca/coronavirus-response.html
If you live in BC, you can see the Covid-19 Safety Plan (British Columbia): https://www.costco.ca/bc-safety-plan.html
Stay safe and remember to wash your hands with soap and water often!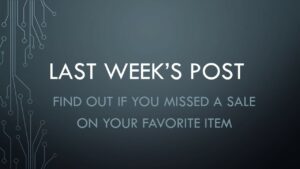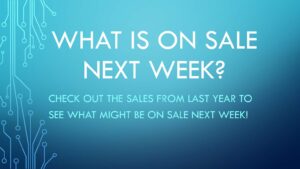 Procter & Gamble – Spend $100 Get $25 Promotion – Oct 26 to Nov 22