Costco Flyer & Costco Sale Items for Oct Nov 11-17 2019 for BC, AB, SK, MB
Location: Langley Costco
Hi Everyone!
Well, let me tell you!  I think that November 11 is my favourite day to shop at Costco!  It was practically empty the whole time I was there.  I hope that most people were spending time with family, or getting ready for Remembrance Day ceremonies.  I was able to get all of my shopping completed and still had time to visit my local Remembrance Day ceremony with time to spare!
The Saturday post was pretty successful, so I'll be trying to get there for the next couple of weeks to see if the extra sales are worth it.  If it still popular I'll try to fit it into the schedule.
This week is the week I'm going to be completing all of my Procter & Gamble – Spend $100 Get $25 Promotion.  This week, Charmin Toilet Paper, Bounty Paper Towels, Cascade Platinum, Tide Advanced Power Liquid Laundry Detergent, Bounce Dryer Sheets and Venus Sensitive Disposable Razors were on clearance.  I'll be rounding it out with some Dawn Dish Soap to make the $100.  I'll have to find a place where I can store all this stuff so I don't forget about it, but I just can't resist a deal.
I was excited to see that Neil Pasricha's new book You Are Awesome was in stores!  I went to University a long time ago with this guy and he was always hilarious.  He was the writer of the blog (and bestselling book 1,000 Awesome Things).  I picked up the book on my trip today and look forward to reading it.
As for sale items, I don't think I have ever seen hockey sticks on sale before so pick one up and give it a shot. Alaskan Premium Ice Melter is on sale (but only until 2019-11-13) so make sure you go in the next two days if you want to save $2.00.  Sliced Pork Belly is on sale – I really want to pick some up… anyone have any good recipes?  The 44th Street Pork Back Ribs are on sale and I like having these in the freezer for some easy meals and I'll probably be back to pick up some Olivia Bacon Wrapped Scallops since I don't think I can resist.  I also really like the Harvest Meats Variety Sausages, right now if you buy it on sale, the price is the same as getting 3 sausages for the price of one.  V8 Juice doesn't seem to be stocked at Costco very often, but it is on sale this week for a good price.
By the way, if any of you like pineapple, I cut one when I got home today and my family has already eaten the whole thing.  It rivals the pineapple that we get at Costco in Hawaii.  It is sweet, tender and not acidic at all.  I actually bought one on last Monday when I was in Downtown Vancouver and it was the same thing.  They are on sale for $3.99 right now and they are big!
That's all I have for now.  I'll be posting the entire toy section on Wednesday night so you have something to look forward to!
Happy Shopping!  See you Wednesday!
DON'T MISS OUT ON THESE POSTS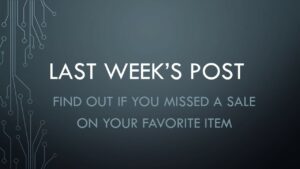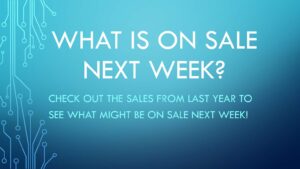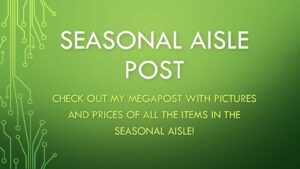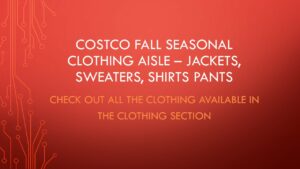 Costco Flyer for Oct Nov 11-17 2019 for BC, AB, SK, MB

Costco Sale Items for Oct Nov 11-17 2019 for BC, AB, SK, MB