Hi Everyone,
I hope you are all having a great week. Today, was the day I headed down to the Bellingham Costco, Trader Joe's, Fred Meyer to see what we have been missing over the last year and a half. The actual crossing the border was really simple as I had all my forms printed out ahead of time and even though I came back with $850 US of goods, I was waved through!
I spent way too much money for one day and came back with food with enough calories to last throughout the winter but I came back with lots of items that you can't get at Costco stores in Canada. Tonight I'll be sitting down with some freshly baked Chocolate Chunk cookies and some Ice Cream from Edaleen Dairy. I took over 1,000 photos down there – I concentrated on items that are not available up here in Canada. I'll spend the next couple of days uploading them – most likely in two chunks so the blog doesn't crash your device.
With Black Friday coming up, I thought this would be a good time to take photos of the electronics aisle. Costco usually marks down most of the electronics items on Black Friday, but they don't include the original price from which the product has been marked down. By taking note of the prices now, you will be able to use the price history function to see if you are actually getting a good deal.
Anyways, I've got my work cut out for me over the next couple of days to process these photos!
Happy Shopping Everyone!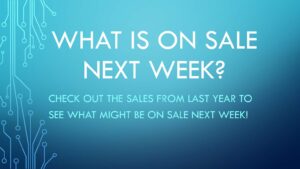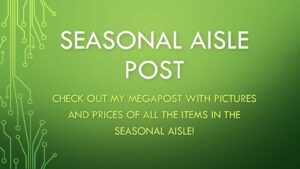 Early Access Members must log in to access pictures: https://cocowest.ca/cocologin/