Costco Flyer & Costco Sale Items for Oct 14-20, 2019 for BC, AB, SK, MB
Location: Abbotsford Costco
Hi Everyone!
I hope everyone had a great Thanksgiving Holiday.  Our family missed out this weekend on the turkey because we headed to Victoria for my sister's wedding!  Everyone had lots of fun and it was great to meet up with my new family!  The weekend was tainted a little by our accommodations which were booked through VRBO.  We had booked a big 5 bedroom house so we could have our side of the family stay together.  We received our confirmation a long time ago, but as the date came nearer, the contact at the house was not returning our messages.  When we stopped by the house, it was in the middle of a complete renovation and we found out that the house had been sold on September 30 – a couple of days before!!!  The person renting renting out his house had never told VRBO!!!
So now we were all in Victoria getting ready for a rehearsal dinner at 5:00PM with no place to stay!  To top it all off, the Victoria Marathon was happening on Sunday so a lot of the hotels were already full.  VRBO has a "Book with Confidence Guarantee" so they ended up paying for hotel rooms for us all, but, since we had kids, and by brother has Boots, and most of the hotels were full, we ended up all in different hotels all around the city.  So, just a word of warning for those of you booking through VRBO – this can happen!  That is the end of my rant.
Halloween is coming up in a couple weeks so take a second to think if you want to be the house that gives out full size candy bars (Nestle, Hershey's, Cadbury and Mars)  because all the full size candy bars are on sale this week at Costco.  You can even get a big mix and let people choose!
Did anyone notice that in the Food Court they changed the pizza?  I just noticed a sign that says new on the pizza so asked what was new about the pizza.  Apparently, the dough used to be frozen and now it is made fresh every day and the size of the pizza has been increased from 16″ to 18″.  I've never been a huge fan of the Costco pizza before, the last time I tried it it was pretty soggy and greasy.  This time when I tried it, it was definitely, less soggy, but still pretty greasy and heavy on the cheese.  I'll stick with the polish dog for now 🙂  or maybe they can bring in the cheeseburger?
I went a little crazy on taking pictures this week.  I noticed that most of the large TVs were on sale, and there were some new toys and other items that I thought people would be interested in so I apologize for the long post.  It is late and I'm tired from a long weekend of travel.  Even though the kids stayed up 3 hours later than normal, they still got up a the normal time.  What is with that?  Have a great week everyone!
Happy Shopping!  See you Thursday!
DON'T MISS OUT ON THESE POSTS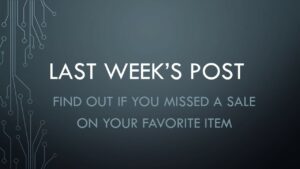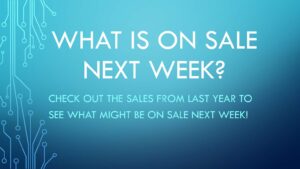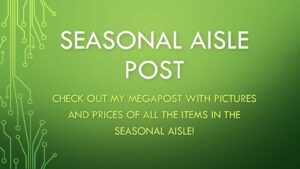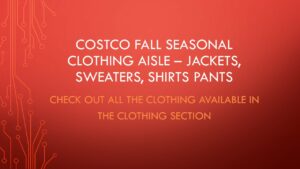 Costco Flyer for Oct 14-20, 2019 for BC, AB, SK, MB
Costco Sale Items for Oct 14-20, 2019 for BC, AB, SK, MB