Costco Thanksgiving Dinner Superpost! Fruit, Vegetables, Baking & Nuts
Location: Langley Costco
Hi Everyone!
I can't believe Thanksgiving is coming around the counter.  Unfortunately, for the first time in two decades, I won't be hosting Thanksgiving dinner this year.  Instead I'll be going to Vancouver Island to attend my little sister's wedding!!!  At least they will have an easy wedding anniversary to remember 🙂
Anyways, my Thanksgiving dinners have always been made from scratch.  While my favorite thing to do at this time of year is to head to Richmond Country Farms for produce and JD Farms for Specialty Turkey, now with two little kids running around, I just don't have the time that I used to!  Also, to be honest, I find preparing the Costco vegetables much easier since they are usually twice the size of local produce.  It is way easier to peel 10 lbs of Costco carrots and potatoes vs. tiny local carrots and potatoes (of course, I know local tastes better).  The last couple of Thanksgiving and Christmas dinners have been sourced at Costco where I can pick everything up in one go (including the pumpkin pie).
To help people out with their Thanksgiving dinner planning, I took pictures of all the items in the vegetable, fruit, baking and nut aisle!  I hope this helps a little bit with your shopping list or even inspires you to prepare something new this year!
That is all I have for now!
Happy Shopping! See you Monday
P.S. Costco is closed on Thanksgiving Monday.
DON'T MISS OUT ON THESE POSTS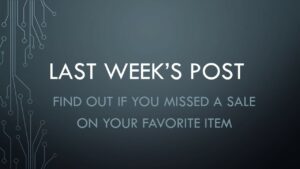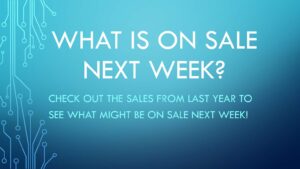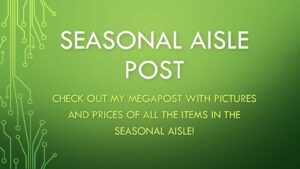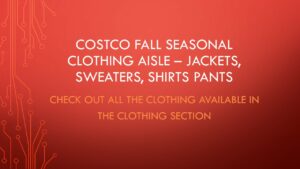 New Items Added 2019-10-10