Costco Flyer & Costco Sale Items for Sep 30 – Oct 6, 2019 for BC, AB, SK, MB
Location: Port Coquitlam Costco
Hi Everyone!
It has been a pretty beautiful weekend over here in the Lower Mainland of BC.  I hope everyone has a chance to take in a little bit of that fall sunshine while it lasts.  I'm sorry Calgary for your early snow 🙁  The good news is that there is a sale this week on BF Goodrich & Michelin Tires & $100 off Rims! This is a good time to get into the Tire Shop – I'm sure it is already starting to get really busy as I believe most of the Tire Shops take reservations now for Seasonal Tire Changes.  If you lost your old snow brush – the Pro Series 58″ Snow Brush is on sale this week (I have had one of these for years.  The foam handle and the long reach make it practical for you to use without gloves even when it is cold outside.  I ended getting a second one for my wife's car.
There were a few new items that I took pictures of this week that made it into my buggy, even though they were regular price.  First of all, Baileys Coffee Creamer is in stock at my Costco!  My Frozen obsessed daughter will be happy to use her new Oral-B Disney's Frozen Electric Toothbrush.  I bought some salt this year to make sure my pathway stays walkable and a Stealth Cam Infrared Trail Camera to see what wildlife walks through my parent's house.
As for items on sale this week there were 196 items that I took pictures of this week so prepare for a long one! The Arlo Pro 2 Security System (3 camera bundle), the FoodSaver and Foodsaver bags, Castrol Edge Motor Oil, President Petit Brie, Fletcher's Black Forest Ham, Prairie Creek Kitchen Beef Sausage Rolls, Janes Battered Fish Bites, Cuisine Adventures French Onion Soup, Motza Sticks, Naleway Perogies, Family Tradition Organic Frozen Mixed Vegetables, Carnation 5 Simple Ingredients Hot Chocolate, Harvest Meat's Ukranian Sausage Rings, Bee Maid Creamed Honey, Pillow Pets Jumboz 30″ Folding Plush, Dole Golden Pineapple Chunks in Juice, Prego Pasta Sauce, Something Special Antipasto, Red Lobster Biscuit Mix, French's Crispy Onions, Trio Brown Gravy, Mrs. Dash Original, Sunco Shredded Coconut, Ocean Spray Craisins, Alcan Aluminum Foil, Nature's Own Mashed Potatoes, Swiffer Products, Dove Soaps, Dove Shampoo and Conditioner, and Nicorette Products are all on sale this week!
Happy Shopping!
DON'T MISS OUT ON THESE POSTS
RECALL NOTICE: Usborne Touchy-Feely Children's Board Books That's Not My Giraffe/Squirrel/Mermaid/Monkey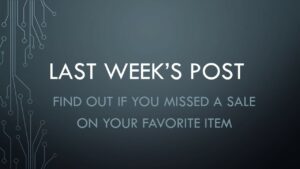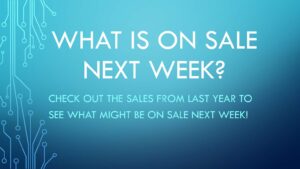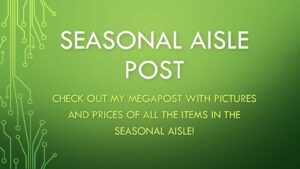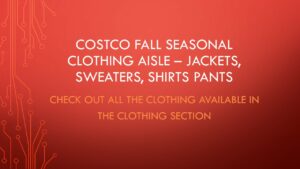 Costco Flyer for Sep 30 – Oct 6, 2019 for BC, AB, SK, MB
Costco Sale Items for Sep 30 – Oct 6, 2019 for BC, AB, SK, MB
cocowest.ca has officially added an Instagram page:
Instagram:  For those of you on Instagram:  @Costco_West_Fan Blog
The Instagram Page can be found here: https://www.instagram.com/costco_west_fan_blog/