Thursday Update – Costco Sale Items for Oct 10-12, 2019 for BC, AB, MB, SK
Location: Port Coquitlam Costco
Hi Everyone!
Thanks for all your well wishes on Monday.  I think everyone has recovered successfully now.  Hopefully, we won't get sick much more this year (with two little ones in daycare, wish me luck!)
I've realized how hard it is to do a Thursday update on a Monday post when you haven't actually walked through the store yourself.  On Monday, my brother took the pictures for me and I realized that it was really hard to remember what items I actually posted.  So I'm sorry if there are some repeats over Monday's post.
Just a reminder that it is the last weekend that the Costco Executive Coupons are valid.  You can always pick up an extra coupon booklet at customer service if you have lost yours.  You can see what items are on sale for the last week here:  Costco Executive Coupons: September 9 – October 13, 2019
Other than that, this weekend I'm headed to my sister's wedding in Victoria for Thanksgiving weekend!  I hope everyone has time to see some friends and family for the long weekend.  Please eat lots of great food for me.  We will be doing a thanksgiving the following week.  Maybe I'll be able to grab a discount Turkey on Tuesday. 🙂
Just a reminder that Costco will be closed on Monday, October 14, 2019.  Please adjust your shopping accordingly.  Since the store will be closed on Monday, the usual Monday post will be published 24 hours later than usual!
Happy Shopping!  See you Monday.
DON'T MISS OUT ON THESE POSTS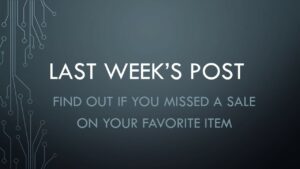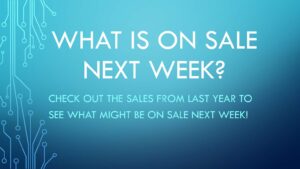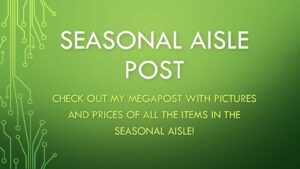 10-1