Costco Flyer & Costco Sale Items for Oct Nov 4-10 2019 for BC, AB, SK, MB
Location: Still Creek, Willingdon Costco
Hi Everyone!
Well before I get into anything else, I wanted to start off my letting you know that Hunter Rainboots are on sale right now at Costco.  I only saw one option Tall Black ones. I picked up a pair for my wife.  They are a great deal for $109.99.  I doubt that they will be getting lots of these in, so if you want a pair, make sure you run in today since the popular sizes will sell out quickly.
I hope everyone had a great Halloween.  We actually did a pretty good job giving out enough candy so we don't have tons of leftovers this year!  The kids had a blast but we're a little exhausted since my daughter turned 4 over the weekend, so we hosted a giant birthday party for her!  I'm looking forward to a quieter weekend next week.
This Friday we did a jump for joy as my 16 month old finally stopped teething and slept through the night for the first time in 10 days.  He had been waking up for 3-5 hours in the middle of every night before that and we were (almost) ready to give him away.
I also picked up some knit leggings that were on sale for my wife.  I'm eating a couple of Kirkland Signature Chocolate Chunk Cookies as I write this, I have a pineapple ready to be cut, I have some boneless skinless chicken thighs in some marinade and some Stewing beef ready for stew later this week.  I seem to be stocked up on most of the other things on sale.  I'm just waiting for Paper Towels and Charmin to go on sale so I can take advantage of the Procter & Gamble – Spend $100 Get $25 Promotion – Oct 28 to Nov 24
Happy Shopping!  See you Thursday!
DON'T MISS OUT ON THESE POSTS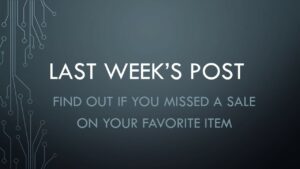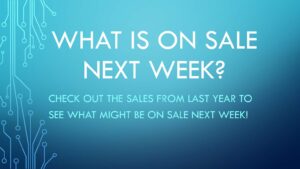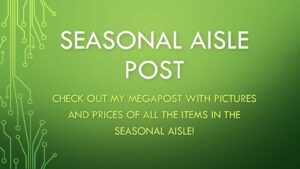 Costco Flyer for Oct Nov 4-10 2019 for BC, AB, SK, MB
Costco Sale Items for Oct Nov 4-10 2019 for BC, AB, SK, MB