Costco Flyer & Costco Sale Items for Oct Nov 18-24 2019 for BC, AB, SK, MB
Location: Abbotsford Costco
Hi Everyone!
It was pretty rainy this weekend and I really noticed that the sun is getting up later – especially when my 17 month old is getting up at 5:00am every morning!  I hope everyone is ready for some Black Friday Shopping.  Costco.ca always has lots of exclusive Black Friday deals and if you are looking for a coupon code, check out my post here: Get $20 OFF your next Costco.ca purchase (min $100).  Keep the code in your back pocket if you want to save even more money.
I love Black Friday Shopping and you can bet that I'll be at Costco when it opens so I can take pictures of all the unadvertised sales that I can find for you.  If I see any special flyers or sales I'll try to post these as well.
This week, I've taken pictures of all the items in the TV and electronics sections so you have a chance to compare prices.  I know it is really hard to compare prices at Costco, so I thought I would take a picture of everything so you have a baseline to compare any Black Friday Deals.
This is a great time to pick up some live tree Christmas decorations and I even found some potted poinsettias today if you are looking to pick some up.  I also spotted the Black Hunter Rain Boots, Puma Low Cut Ladies Socks and some Ugg Classic Mini Boots.
This week there were lots of great items on sale: Iam's Large Breed Dog food, Boursin, Sweet & Spicy Crab Spread, Pinty's Buffalo Chicken Flings, Country Creek Pulled Pork, Perrier, San Pellegrino, Coke and Pepsi products, Hampton House Popcorn Chicken, GoGo Squeez, Krusteaz Triple Chocolate Bronie Mix, Heluva Good French Onion Dip, Harvest Meats Variety Sausages, Nestle Turtles, Icy Squares, Kirkland Signature Christmas Wrap John WM Macy's Cheese Crisps, Kraft Peanut Butter, V8 Juice, Boom Chica Pop, Nonna's Foccasia Croutons, Maille Mustard, Franks Red Hot Sauce, Food Should Taste Good Multigrain Chips, Munchies, Glide Comfort Plus Floss, Natursourse Tamari Almonds
That is all I have for now.
Happy Shopping!
DON'T MISS OUT ON THESE POSTS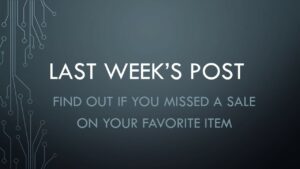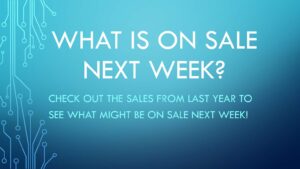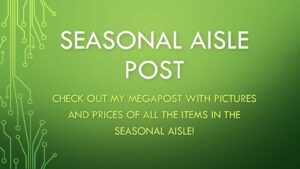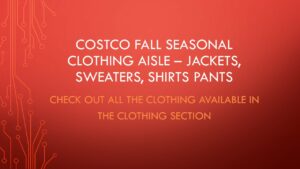 Costco Flyer Items for Oct Nov 18-24 2019 for BC, AB, SK, MB

Costco Sale Items for Oct Nov 18-24 2019 for BC, AB, SK, MB