Thursday Update – Costco Sale Items for Nov 21-24, 2019 for BC, AB, MB, SK
Location: Still Creek & Langley Costco
Hi Everyone!
Yes, That's right, I went to Costco twice in the past couple of days…  even I forget to pick some things up on my shopping list 🙁  I stopped at Still Creek earlier this week and saw a bunch of things that I didn't see on my first visit… including black Ugg Boots.  When I was in Abbotsford, they only had the brown colour.
There were already more items on sale than normal this week and this Thursday, I found even more items than usual!  The Puma Low Cut Socks (Men's & Women's), Trimfit Kids Socks (Girls & Boys) Ferrero Rocher Chocolates, Lindt Excellence 70% Cocoa, Strivectin Eye Concentrate, Vex Robotics (Toy), Cloudveil Waffle Sweater, Greenpan Cookware Set, Samsung 360 Watt Sound Bar With Subwoofer, Fitbit Versa, Life Comfort, Fleece Sheet set (Queen), Dyson V8, Stainless Steel Panasonic Microwave, Oster Hand Mixer, Kirkland Signature Variety Dessert Bars, Xbox One Wireless Controller, After Eight Mint Chocolates, Xbox One 1TB Bundle, Longshore Keepsakes Puzzle, vTech Alphabet Activity Cube, Manna Stainless Steel Water Bottles are all on sale!
Looks like Costco is getting ready for Black Friday with some great deals going on right now this week.  I'll be headed to Costco on Black Friday Bright and Early to Post all the unadvertised Black Friday Deals!  I also added all the Monday sales onto the end of this post.  Hopefully this makes it easier to see all the deals for the week!
Happy Shopping!  See you Saturday!
DON'T MISS OUT ON THESE POSTS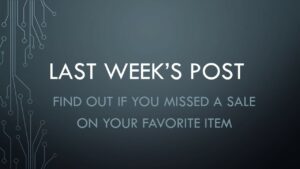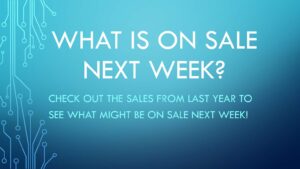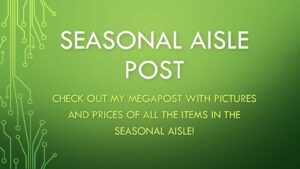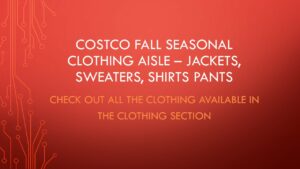 Thursday Update – Costco Sale Items for Nov 21-24, 2019 for BC, AB, MB, SK
Costco Flyer Items for Oct Nov 18-24 2019 for BC, AB, SK, MB

Costco Sale Items for Oct Nov 18-24 2019 for BC, AB, SK, MB