RECALL NOTICE: Romaine Lettuce
Hi Everyone,
So I have some good news and bad news.  Bad news first – Romaine Lettuce from certain areas in California have been recalled:
CFIA is advising distributors, importers, restaurants, retailers, and institutions not to distribute, import, sell, serve, or use romaine lettuce, and products containing romaine lettuce, harvested in the Salinas growing region of California, as identified in the US FDA's statement due to potential contamination of E. coli O157:H7, until further notice
The good news is that Costco is assuring its customers in its product notice bulletin that:
All current romaine lettuce sold by Costco is­ harvested from growing areas that are not­ implicated by the recent E.coli outbreak.
The exact same recall came out one year ago, on November 21, 2018.  So, maybe stay off the Romaine lettuce from California for a while?  It looks to me like they have a serious problem on their hands.  Some people have noted that they purchased romaine lettuce from the affected area (Salinas) from Costco as recently as a couple of days ago.  I really don't have any more information that what has been posted in this bulletin, but if Costco has posted information saying that their lettuce is good to eat, I would trust tend to trust them.  I'm sure whenever recall information is posted, Costco lawyers are on hand to make sure there isn't a liability issue.
When I was at Costco today, romaine lettuce was in stock and there was a nice little sign letting consumers know that the lettuce in stock was fit for consumption.
If you have some lettuce in your fridge and wondering what to do with it, there is a Public Health Notice on how to find out if your lettuce is affected (If you don't have any packaging, you are out of luck).  Any updates to the recall will be posted on the CFIA webpage and if I see anything else that is scary, I will keep you all updated.
Anyways, the point is, just stay away from lettuce in California for a while (or permanently?) or stick with local harvests.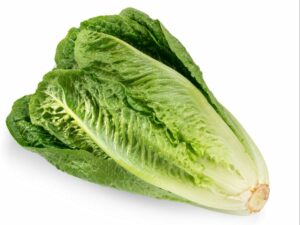 Happy Shopping!
DON'T MISS OUT ON THESE POSTS