Early In-Store Thursday (Black Friday) Update – Costco Sale Items for Nov 28-Dec 1, 2019 for BC, AB, MB, SK
Location: Langley Costco
Hi Everyone!
I'm posting my Thursday Update a little Early, because I want to make sure that everyone has a chance to take advantage of the sales.  I expect a bunch more items to go on sale tomorrow.  So I'm headed to the store tomorrow again to check out what else goes on sale…  Maybe Saturday too?  I'm just so curious how sales are started around this weekend.
Black Friday has arrived early at Costco Warehouses.  I was pretty surprised when I started taking pictures and ended up with a whopping 74 new sales items!!!  I guess they are just matching the Costco.ca Black Friday Deals that are available online now.   Unfortunately, I have not been able to order my V10 vacuum online because the site seems to be down 🙁  Visit my blog post about the early Costco.ca Black Friday Deals, if you haven't already received your free $20 or $50 off voucher to help you save even more!
I didn't mean to pick up lots of items, but I ended up picking up a bunch of Christmas presents for my daughter.  There were a bunch of Paw Patrol and Frozen branded toys that were on sale so I just couldn't turn them down.  The My Busy Books has little character toys inside them, the Paw Patrol and Frozen Giant Sticker Books, and the Disney Princess Doll Collection will fun toys to open for Christmas.  It is a good thing she can't use the internet or read yet 🙂
If you are a book reader, there are quite a few books on sale for the weekend, lots of toys, Video Game Consoles, and small home appliances.
I will admit to making a mistake on my last post and I got a couple of E-mails letting me know (don't worry everyone was polite).  I posted that Kirkland Signature Pistachios (with shell) were on sale, unfortunately, it is the shelled pistachios that were on sale.  Sorry for any inconvenience!!!
*** One Word of Warning for These Sales***  PLEASE CHECK THE EXPIRY DATE OF THE SALES.  THE EXPIRY DATE IS LISTED ON THE PRICE TAG.  SOME OF THESE SALES (APPLE PRODUCTS) ARE ONLY ON SALE TODAY, SOME ONLY GO THROUGH THE WEEKEND!!!
DON'T MISS OUT ON THESE POSTS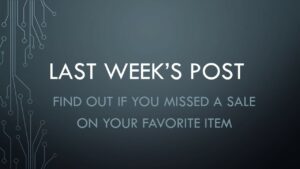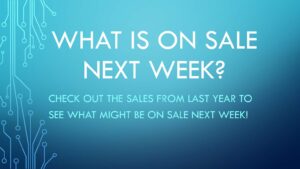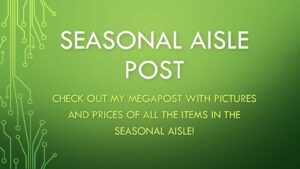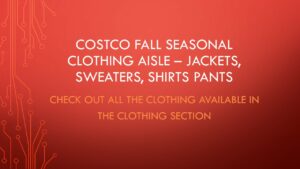 Costco Flyer for Nov 25-Dec 1 2019 for BC, AB, SK, MB
Costco Sale Items for Nov 25-Dec 12019 for BC, AB, SK, MB
cocowest.ca has officially added an Instagram page:
Instagram:  For those of you on Instagram:  @Costco_West_Fan Blog
The Instagram Page can be found here: https://www.instagram.com/costco_west_fan_blog/