Thursday Update – Costco Sale Items for Dec 12-15, 2019 for BC, AB, MB, SK
Location: Langley Costco
Hi Everyone!
Thanks to everyone who has signed up for the Premium Early Access Membership so far.  Your contributions will be reinvested into a redesign and redevelopment of the website to make it better for everyone!  There are 43 items that I didn't catch of my walk through on Monday.. and I have copied the pictures from Monday's post over here so you don't have to scroll back and forth too.
According to Costco, Christmas is almost over.  The toys are starting to get sold out (including the Frozen 2 Character set) and the Artificial Christmas trees and lights are starting to go on clearance.  This will make room for new large furniture items in the seasonal aisle.
There were a few items that I didn't get on my walk through on Monday including the Bushnell Binoculars, Sharpie Pens,  the Dyson V8, Bath Mats, and the Hallmark Gift Bags (only on sale until tomorrow, December 13).  Lobster Claws and Large Scallops were on sale at the pop-up seafood counter in Langley too.
If you are wondering what clothes they have at Costco at this time of year check out my Costco Winter Aisle 2019 Superpost! Clothing, Footwear & Undergarments
Happy Shopping!  See you Saturday!
DON'T MISS OUT ON THESE POSTS
Costco Fall Aisle 2019 Superpost! Apple Computers (NEW) TVs, Electronics, Speakers Section (Nov 21, 2019)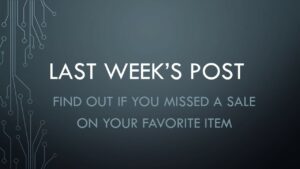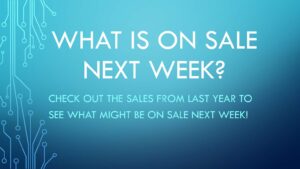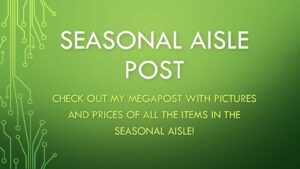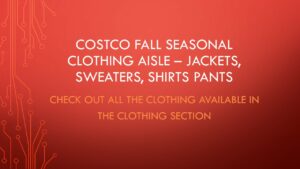 Costco Flyer for Dec 9-15 2019 for BC, AB, SK, MB
Costco Sale Items for Dec 9-15 2019 for BC, AB, SK, MB