Costco Flyer & Costco Sale Items for Feb 24 – Mar 1, 2020, for BC, AB, SK, MB
Location: Port Coquitlam, BC Costco Warehouse
Hi Everyone,
It is the sale you have all been waiting for (at lease I have been waiting for!)  Huggies diapers are on sale this week!  Time to stock up as this sale only happens twice a year!
If you have been waiting for Huggies Pull-Ups, Kirkland Baby Wipes and Kirkland Infant Formula to go on sale, I expect them to go on sale the next week (March 2 – March 8, 2020).  **These are predictions only (check out the link for last year's sales)**
Kids Crocs are on sale this week as well!  Unfortunately, I didn't get a picture of the price tag because I was too occupied trying to guess what size my daughter's foot size will be this summer.  My receipt says the crocs were $19.99 so a good deal for some summer pool shoes!
If you want to enter our great Garnier Micellar Water contest please comment on the Facebook like <here> with your current favorite skincare product below!  The prize includes 1 year of Garnier Micellar water & a basket of Garnier's newest Bio lineup of organic skincare). The estimated value of this prize is over $300!!  GOOD LUCK!
I already started getting ahead on my taxes for this year – so I also included the different versions of Turbo Tax that they sell at Costco.  Urgh
Happy Shopping!
DON'T MISS OUT ON THESE POSTS
Costco Winter Aisle 2019 Superpost! Last Minute Gifts -Books, DVDs & Gift Certificates (Dec 18, 2019)
Costco Fall Aisle 2019 Superpost! Apple Computers (NEW) TVs, Electronics, Speakers Section (Nov 21, 2019)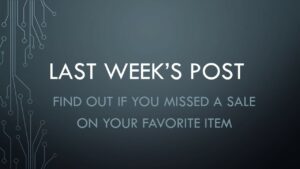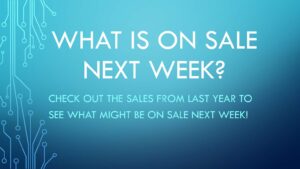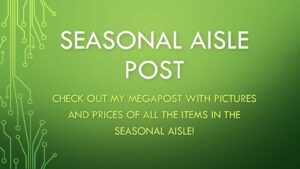 Costco Flyer for Feb 24 – Mar 1, 2020, for BC, AB, SK, MB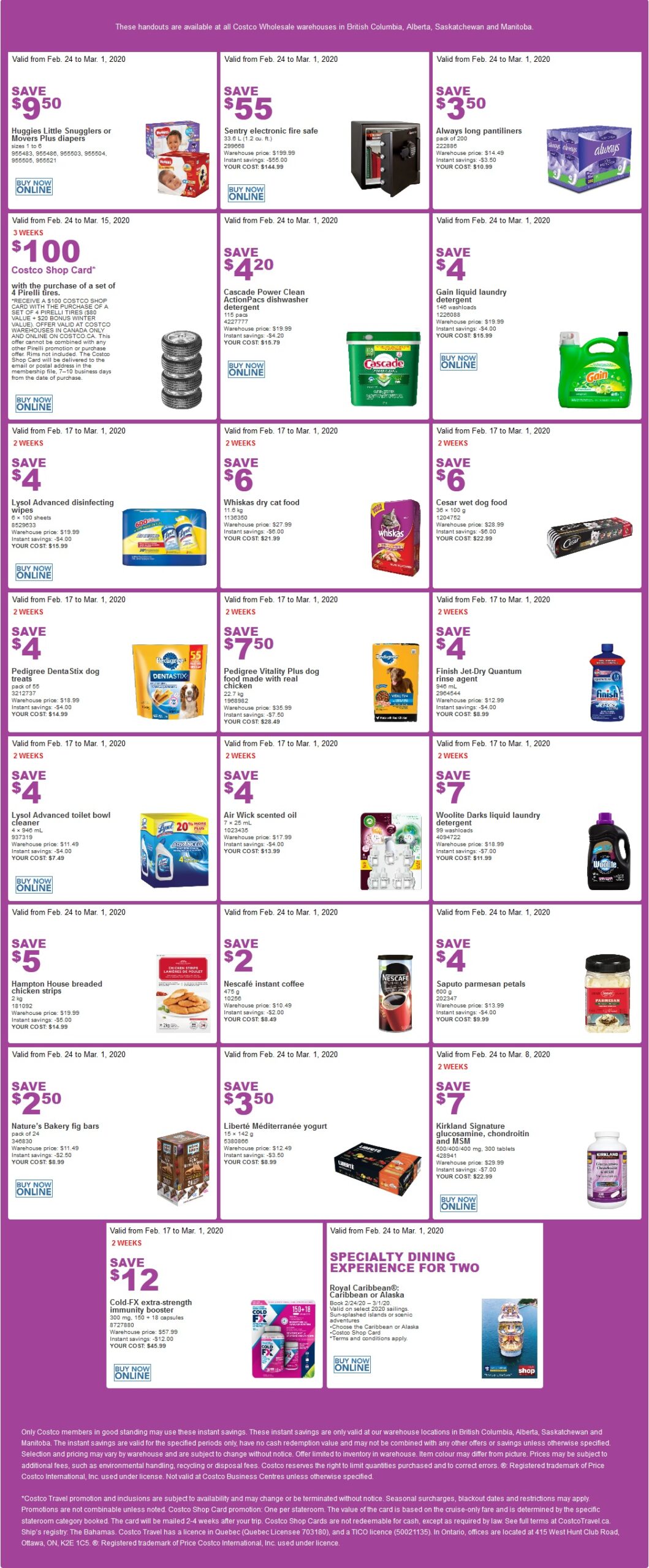 Costco Sale Items for Feb 24 – Mar 1, 2020, for BC, AB, SK, MB
Members please login at the following link to see the sales:  https://cocowest.ca/cocologin/