BOXING DAY SPECIAL!!! Costco Flyer & Costco Sale Items for Dec 26-29, 2019 for BC, AB, SK, MB
Location, Still Creek, Burnaby Costco
Hi Everyone!
Christmas was lots of fun for our family, but Mom and Dad are pretty tired! We are already ready for a little break.  We've had two late nights with the kids and even they go to be much later than normal, they still wake up at exactly the same time!  What is with that???
Well the holiday crowds have definitely died down and Costco was not as busy as it has been for the past week – Thanks Goodness!  I was able to pick up a turkey for $11.00.  It was normally $31.00 and all turkeys were $20.00 off this morning!  I can't even buy a chicken for that price.  I saw someone with 6 turkeys in their buggy.  I took pictures of all the large TVs in case someone is looking for a deal.  I noticed that almost all the toys and Christmas related items were on sale.  The seasonal aisle will be filled with large furniture items in January.  There are always some great deals so if you are looking for furniture, wait to see what Costco has in the next couple of weeks.
I'll be doing a post on Saturday and again on Monday and I guess those will be the last Costco posts of the decade.  <gulp>  Anyways, enjoy the holiday season and stay safe!
Happy Shopping!
BC Holiday Hours (for stores that open at 9:00AM)  If someone takes a picture of the other provinces, I will post it!)
DON'T MISS OUT ON THESE POSTS
Costco Winter Aisle 2019 Superpost! Last Minute Gifts -Books, DVDs & Gift Certificates (Dec 18, 2019)
Costco Fall Aisle 2019 Superpost! Apple Computers (NEW) TVs, Electronics, Speakers Section (Nov 21, 2019)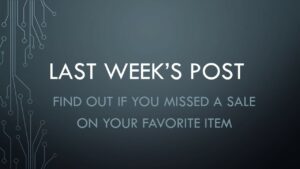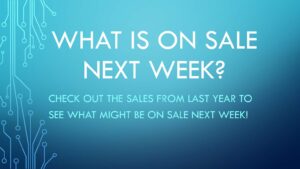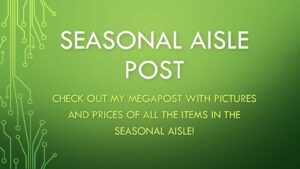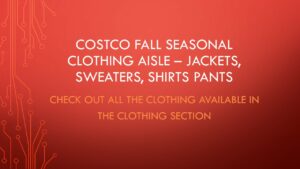 Costco Flyer & Costco Sale Items for Dec 23-29, 2019 for BC, AB, SK, MB
Costco Flyer & Costco Sale Items for Dec 23-29, 2019 for BC, AB, SK, MB